Hawkins stays focused regardless of situation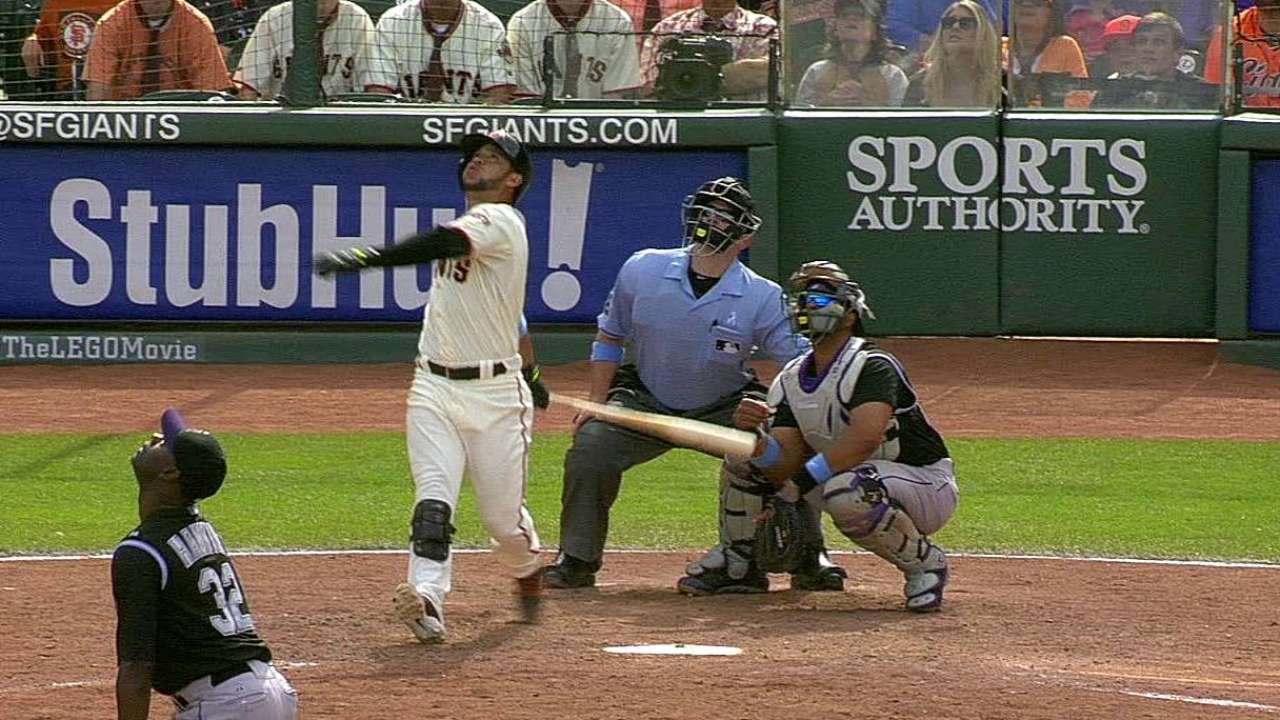 LOS ANGELES -- For a little more than three weeks, the Rockies' LaTroy Hawkins was a closer with little to close.
Between May 27 and Friday, Hawkins was asked to finish a tight game only once. He was lifted from a save chance at Philadelphia on May 28 when manager Walt Weiss went to Boone Logan for left-on-left matchups. Logan couldn't close the deal and ended up with the blown save. The other four games in which Hawkins appeared were non-save chances.
But when the Rockies returned to giving Hawkins leads during the five-game winning streak they brought into Monday's opener at Dodger Stadium, he made the most of them. Hawkins converted save chances in all three games of a sweep of the Giants this weekend.
Hawkins said he tried to treat all those non-save chances the same.
"Whenever I pitch, I try to 'X out' the situation," Hawkins said. "Sometimes it doesn't work like that. But mentally, I approach it as a tie game.
"But in all those days, I threw a lot, almost to the point I got sore trying to stay sharp, throwing bullpens and playing a lot of catch. But definitely the more I pitch in games, the better off I am."
Hawkins is 14-for-15 in save chances this season, and 2-1 with a 2.88 ERA overall. His ability to mentally define situations helps him handle base traffic. Opponents have a .292 on-base percentage against him, but more often than not he works out of the traffic.
"The mentality I take out there comes from trial and error -- from years of not being successful in situations," Hawkins said. "I'm as humble as they come. I just go out there and try to do the job. I've got a job to do for [front office members] Dan O'Dowd and Bill Geivett, and Walt, and my teammates. They signed me for a reason, and that's, hopefully, to get a save without giving up the lead."
Thomas Harding is a reporter for MLB.com. Follow him on Twitter @harding_at_mlb. This story was not subject to the approval of Major League Baseball or its clubs.