Rockies pony up to bring Padlo into fold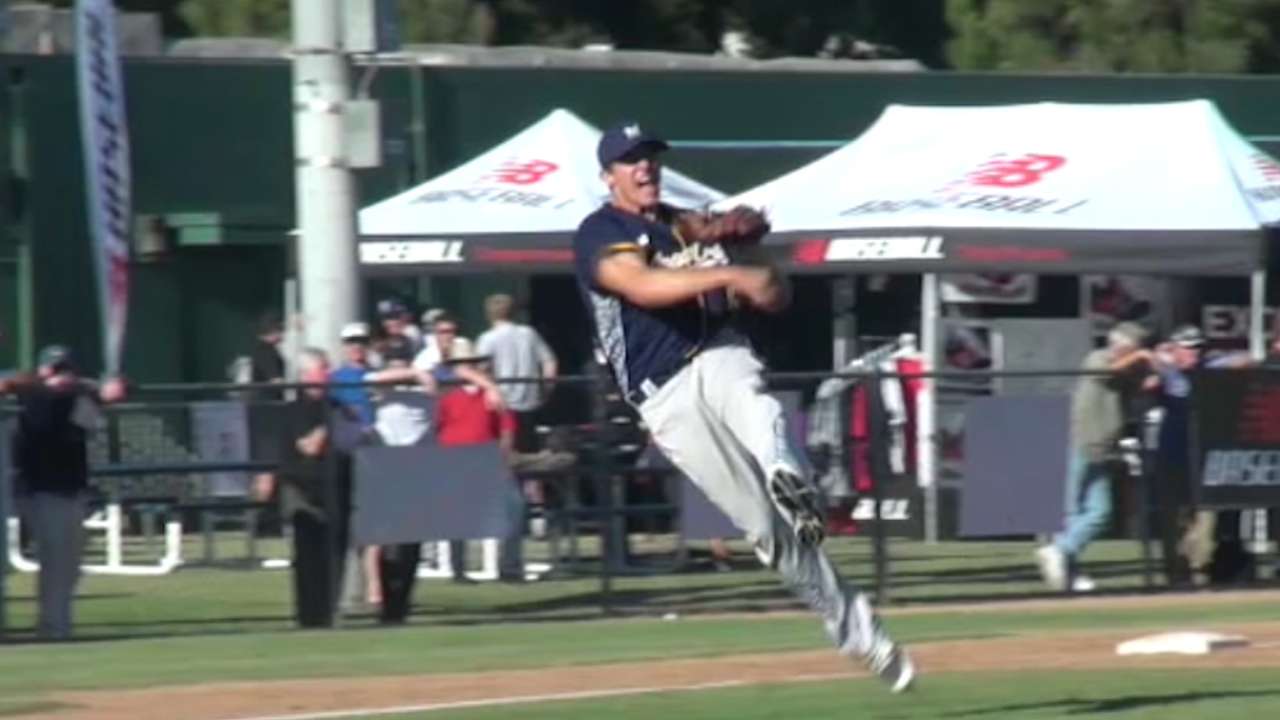 LOS ANGELES -- The Rockies have reached a bonus agreement with Murrieta Valley High School third baseman Kevin Padlo, their fifth-round pick in the Draft, worth $650,000, MLB.com has learned.
The club has not confirmed the agreement.
Padlo's bonus is significantly higher than the $346,300 that was recommended for the pick in Major League Baseball's system for slotting Draft pool money.
Starting with some big performances on the summer circuit last year, Padlo went from under-recruited to highly desired by pro and college teams. Padlo posted a 1.101 OPS (on-base percentage plus slugging percentage) as a senior.
The Rockies also announced the signings of the following Draft picks on Tuesday:
Kyle Freeland (Round 1), Ryan Castellani (2), Sam Howard (3), Wes Rogers (4), Max George (6), Drew Weeks (7), Harrison Musgrave (8), Andrew Rohrbach (9), Troy Stein (10), Richard Prigatano (11), Dylan Craig (12), Grahamm Wiest (14), Alec Kenilvort (15), Roberto Ramos (16), Shane Hoelscher (17), James Lomangino (18), Nate Causey (19), Jordan Parris (20), Josh Michalec (21), Sam Bumpers (22), Gavin Glanz (23), Jerry Vasto (24), Alec Crawford (25), Taylor Black (26), Craig Schlitter (27), Logan Sawyer (29), Hunter Brothers (30) and Dylan Thompson (31).
The club did not release terms, although some of the bonus amounts for upper-round picks have been reported.
In addition, the Rockies have reached an agreement with the 35th overall pick, Orangewood (Fla.) Christian High School second baseman Forrest Wall, who is expected to sign on Wednesday.
Thomas Harding is a reporter for MLB.com. Follow him on Twitter @harding_at_mlb. This story was not subject to the approval of Major League Baseball or its clubs.