Rox missing dependable defense of Arenado, CarGo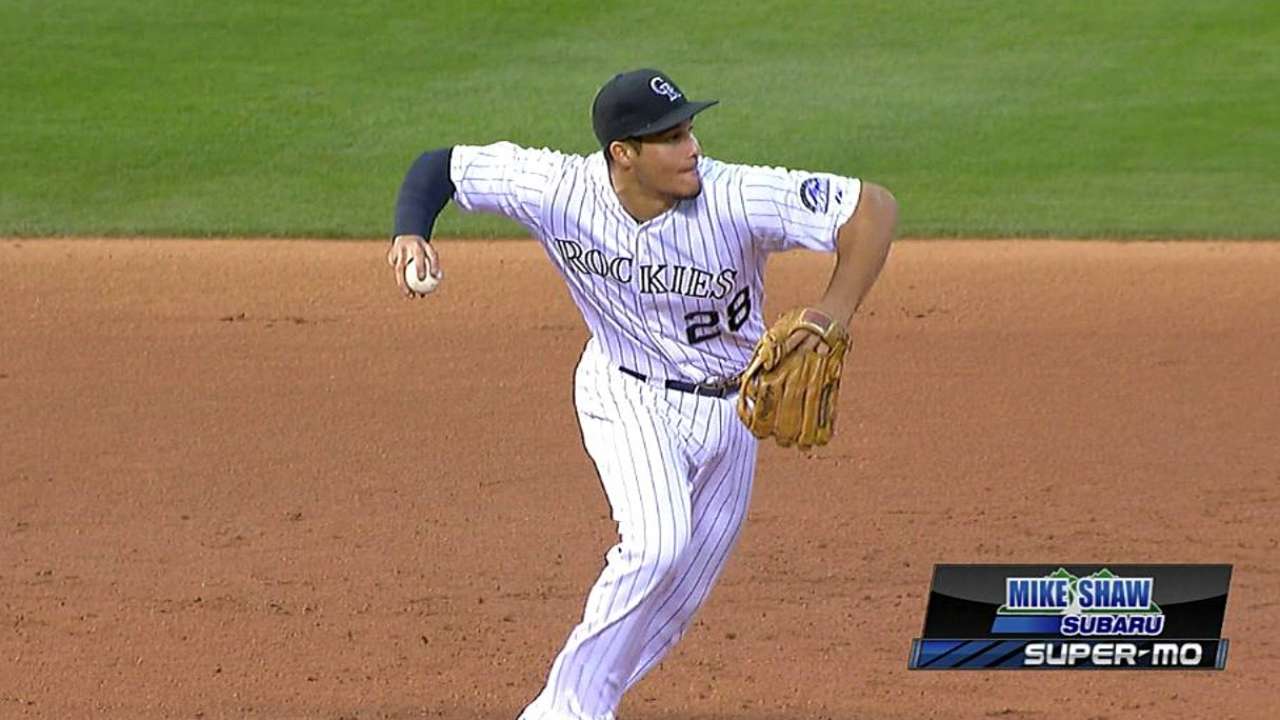 DENVER -- The pitching and hitting difficulties the injury-depleted Rockies are dealing with are well-documented. But the defense also has taken a hit, as illustrated by several plays in Friday night's 13-10 loss to the Brewers.
Specifically, it has been difficult to replace the Gold Glove defense of third baseman Nolan Arenado (broken left middle finger) and left fielder Carlos Gonzalez (surgery to remove a tumor in his left index finger).
Just a cursory look at the game reveals five runs that possibly could've been prevented. It's not an aspersion on the players in the lineup -- Josh Rutledge, a middle infielder who played third, and Corey Dickerson in left.
In the first inning, the Brewers' Aramis Ramirez doubled past a diving Rutledge for two runs. Arenado is one of few third basemen who would have had a better-than-average chance to turn that double into an out. Later, Brewers leadoff man Scooter Gennett bunted for a hit toward third and ended up scratching out a run. Rutledge nearly made the play, but Arenado's presence might have discouraged the bunt.
In the ninth inning, Gennett scored from second on Ryan Braun's single to Dickerson in left. Gonzalez, known for one of the game's best outfield arms, might have made the throw in time or discouraged Brewers third-base coach Ed Sedar from sending Gennett.
"It's tough to compare anybody -- there are no Nolan Arenados in all of baseball, really," Rockies manager Walt Weiss said. "When that's the standard, you can always find something with the guys that are out there. I feel like they've done a good job."
Rutledge committed two more miscues on Saturday, both in the Brewers' four-run second inning.
Thomas Harding is a reporter for MLB.com. Read his blog, Hardball in the Rockies, and follow him on Twitter @harding_at_mlb. This story was not subject to the approval of Major League Baseball or its clubs.