Masset settling into new home at Coors Field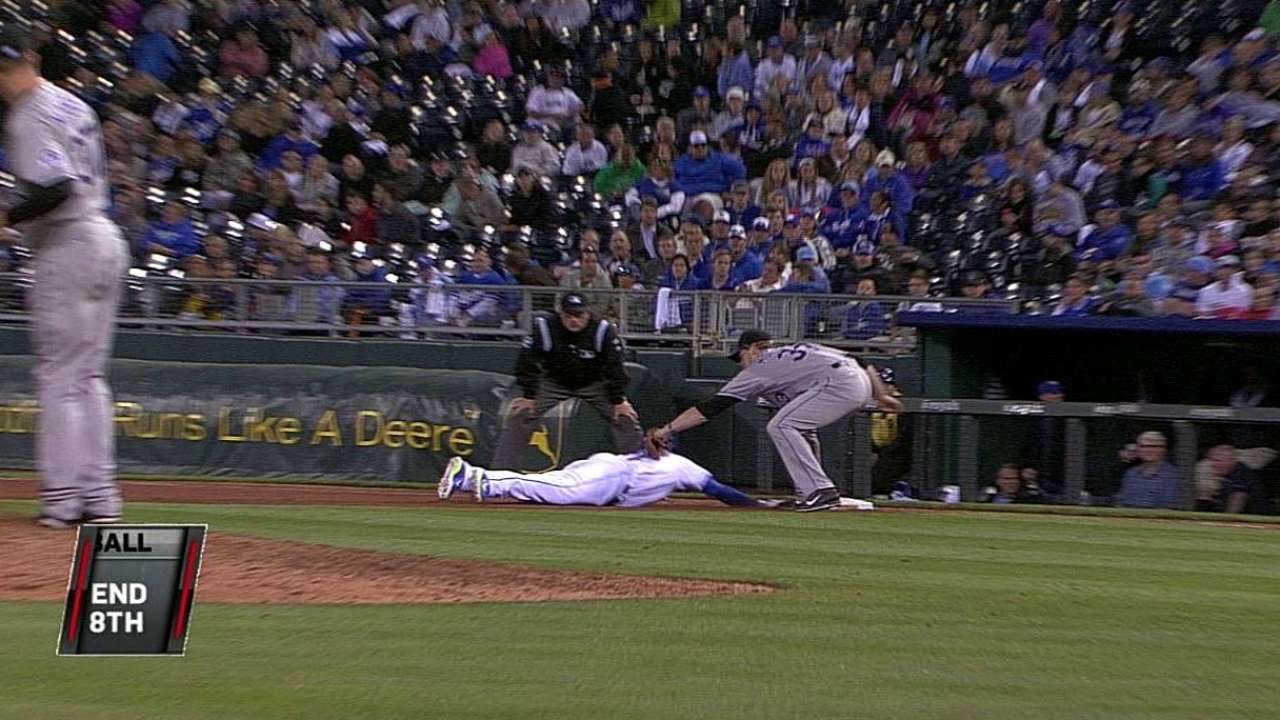 DENVER -- Should the Rockies escape their current malaise and return to the days of late-game leads, right-hander Nick Masset could prove to be a smart pickup for the team.
Masset suffered a shoulder injury while with the Reds in 2011 and later had thoracic outlet surgery. He joined the Rockies on a Minor League contract this winter, but his arrival in the Majors was pushed back because he needed a staph infection cleared from his shoulder during Spring Training.
In 20 Major League appearances this season, Masset has a 4.00 ERA, with scoreless ball in five of his last seven outings. Masset returned on Saturday from a three-game suspension he received for hitting the Braves' Evan Gattis with a pitch, after warnings had been issued, on June 12.
Keys for Masset include finding the groove he had with the Reds, when he was one of the National League's best righty relievers, and adjusting to the different Coors Field atmosphere. Masset has a 12.75 home ERA, but seemed to make adjustments while pitching scorelessly in his last two home games.
"The whole timing issue is always a work in progress," Masset said. "I learn more and more about what I need to do to execute my pitches each outing. I'm getting better and better with my stuff. The more I pitch, the better I feel, the more I can stay polished. It's been that way over my whole career."
Masset said pitching at Coors, where breaking balls don't break as well as at lower altitude, is an education.
"It's something you find when you go out and play catch and try to feel for what you need," Masset said. "For instance, while warming up in San Francisco my stuff was breaking a lot more than it did in Denver. You just have to make the adjustments when you're on the mound. But overall, as long as the pitches are moving, I'm happy with where my stuff is right now."
Thomas Harding is a reporter for MLB.com. Read his blog, Hardball in the Rockies, and follow him on Twitter @harding_at_mlb. This story was not subject to the approval of Major League Baseball or its clubs.