Righty Lyles working back from broken left hand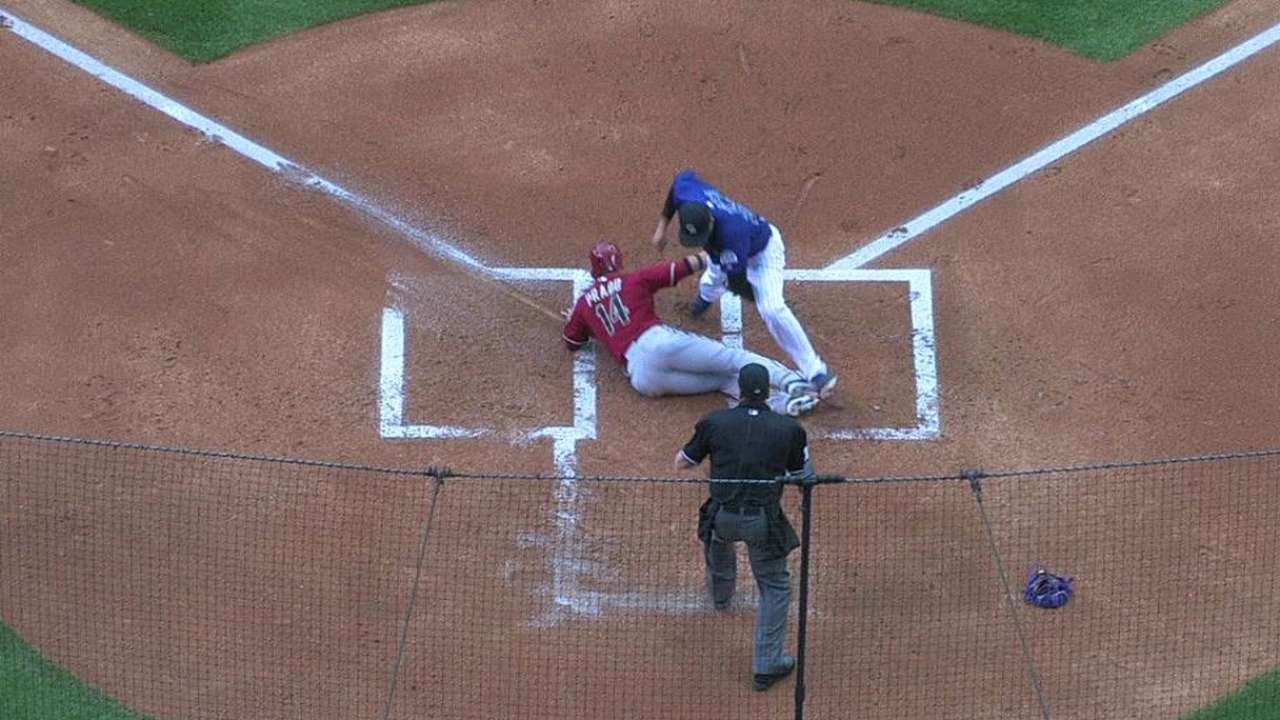 DENVER -- How does the Rockies' Jordan Lyles, a right-handed pitcher with a perfectly good throwing arm, deal with a broken left hand?
"I guess I'm a positive guy," Lyles said. "I'd rather have it happen to my left hand than my right hand. It's not going to take as long once I get this [splint] off."
Lyles (5-1, 3.52 ERA in 12 starts), who sustained the injury trying to make a tag at home plate on June 4 and stayed in the game three innings beyond that, will visit a doctor next Wednesday for his second X-ray. The first went well. Three weeks from now, Lyles will have another examination, and he hopes to have the splint removed.
Lyles has continued to throw each day, and he will throw off the mound while the team is in Milwaukee at the end of this week.
"We're going to stay ready, so when I get this thing [splint] off, the transition won't be too long," said Lyles, who said he can't return immediately after the splint is removed because he'll need to strengthen the left hand for fielding and hitting.
As unusual as the way Lyles injured the hand was, it's even more unusual that the Rockies have two right-handers out with broken left hands. Christian Bergman's hand was broken on a line drive Friday.
Thomas Harding is a reporter for MLB.com. Follow him on Twitter @harding_at_mlb. This story was not subject to the approval of Major League Baseball or its clubs.