Rehab start 'close' for Arenado after progress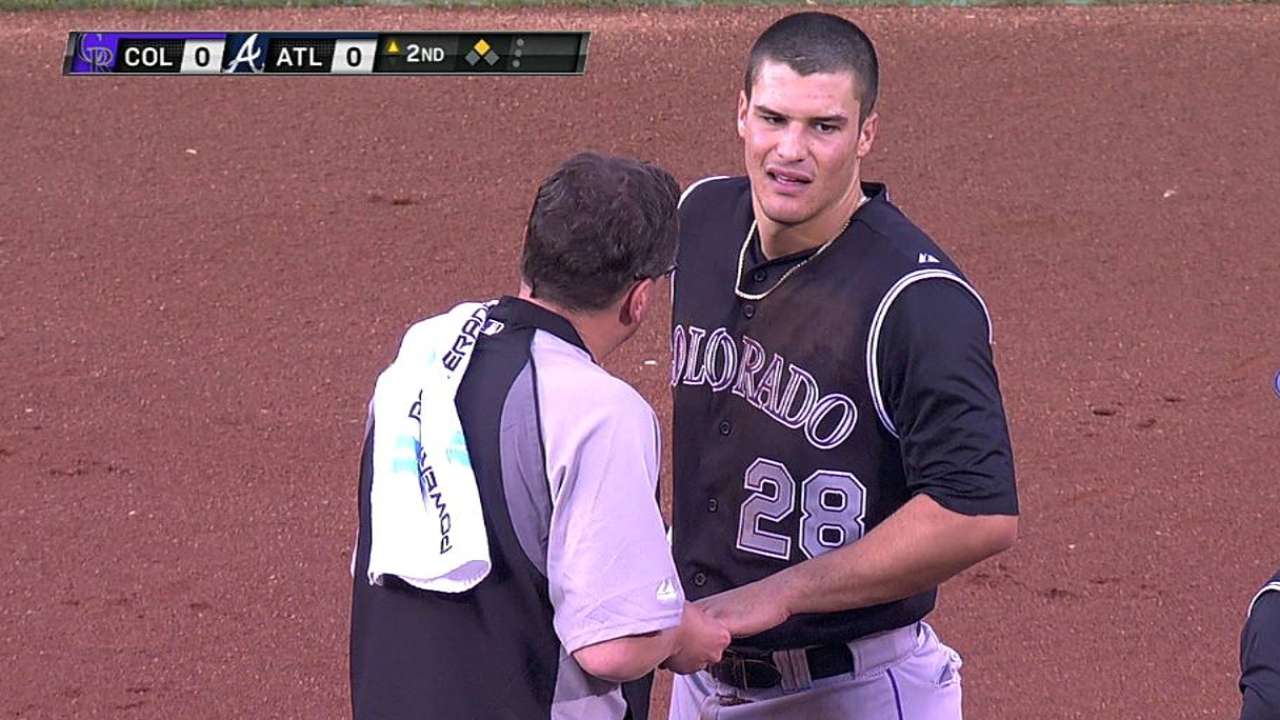 MILWAUKEE -- Battered and bruised, the Rockies finally got some good news on Thursday as Nolan Arenado made big strides toward returning to the hot corner.
Arenado took fielding practice against live hitting, hit off a tee and completed a front toss batting drill at Miller Park before the Rockies' Thursday night game against the Brewers.
The third baseman has been out since May 23, when he fractured a finger while sliding into second base, and that finger will get its biggest test Friday, when Arenado will take live batting practice for the first time since the injury.
Arenado said he felt great Thursday, and he is hoping to be sent on a rehab assignment before the team's road stretch ends on July 2.
Rockies manager Walt Weiss did not commit to a specific date but said he thought Arenado was close.
"Nolan had a good day. He checked out very well," Weiss said. "I do think it's pretty close. I do. Of course, like with all the inured guys, it's day to day. You put a little more on their plate each day and see how they handle it, and you go from there. I don't think that's too far off, a rehab assignment for Nolan."
The return of Arenado's bat and glove will be a boost to Coloardo: He was batting .305 with an .823 OPS in 49 games before his injury and is a reigning Gold Glove winner.
Caitlin Swieca is an associate reporter for MLB.com. Cody Ulm is an associate reporter for MLB.com. This story was not subject to the approval of Major League Baseball or its clubs.