Anderson eager to begin rehab assignment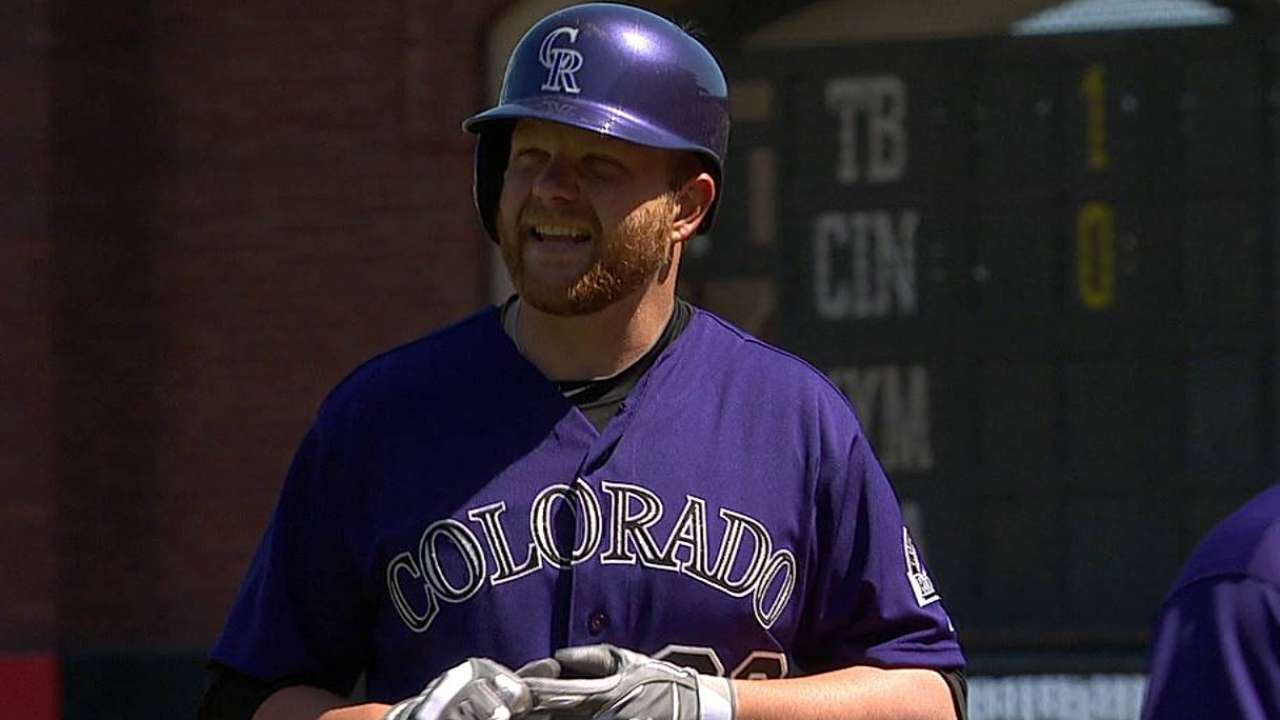 MILWAUKEE -- After more than two months on the disabled list, Brett Anderson is ready to face hitters who are not wearing Rockies purple.
Anderson completed his second live batting practice session of the week on Friday and will throw a bullpen session Sunday before heading to Triple-A Colorado Springs for a rehab start on Wednesday.
"You only want to face your own guys so many times," Anderson said. "If you want to work on inside fastballs, you've got to be careful because you don't want to hit one of your own guys. It'll be good to face some different competition and get back into competitive games."
The left-hander has been sidelined with a fractured index finger on his throwing hand. He threw three simulated innings on Friday and said he allowed just one would-be hit.
Anderson said the team had told him he would throw about four innings, or about 60 pitches, on Wednesday as he builds back to a return. Anderson, whom Colorado acquired over the winter from Oakland, was supposed to be a big arm in the Rockies' rotation; instead, he has been another name to add to an extensive injury list.
After a strong rookie season in 2009, Anderson has dealt with myriad health issues and has not reached 20 starts in any season since, adding to the frustration of this injury.
"You're thinking this is going to be the year where everything's going to work out and you're going to be healthy and make 30 starts and throw 200 innings and so on and so forth," Anderson said. "But it's kind of the cards I've been dealt here lately. Hopefully I can be part of the cavalry that's coming up here and get some momentum building up toward the All-Star break into the second half."
Caitlin Swieca is an associate reporter for MLB.com. This story was not subject to the approval of Major League Baseball or its clubs.