Kahnle, Rox enjoying World Cup action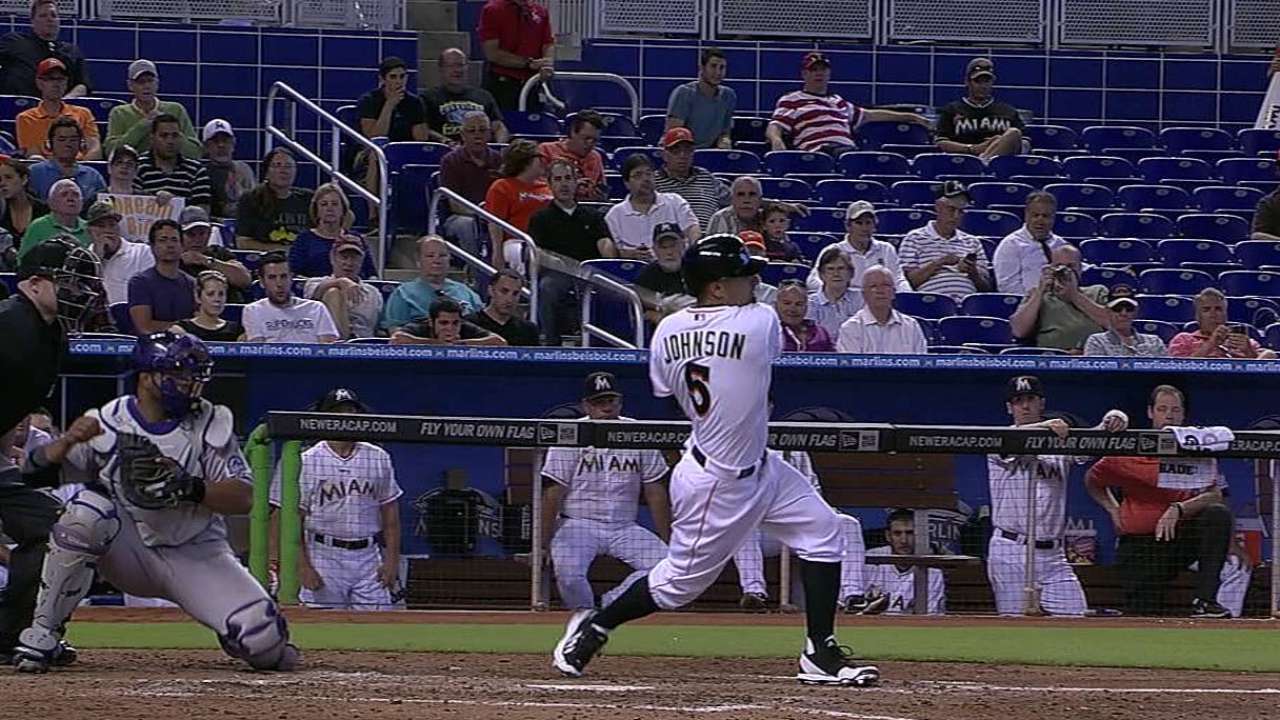 WASHINGTON -- Rockies rookie relief pitcher Tommy Kahnle preferred football over soccer while growing up in Latham, N.Y. But he has been all-in with the U.S. Men's National Soccer team from the runup to the World Cup to Tuesday afternoon's 2-1 loss to Belgium in extra time in the Round of 16.
Moments before the match, Kahnle was dressed in a red and blue jersey. But when he saw the U.S. come out in white, he quickly switched his attire.
"Soccer is awesome," Kahnle said. "It's just fun to watch, keeps you on edge all the time. They don't really score that many goals, usually, so when they do, it's a big thrill.
"I like all kinds of sports."
Kahnle's passion for the U.S. and Germany, the other team he follows, and the spirit of other Rockies soccer converts provided levity in the clubhouse as the team struggled through June.
At Coors Field last week, special front-office assistant Vinny Castilla and pitcher Jorge De La Rosa were in front of the screen for every kick of their native Mexico. Veteran Michael Cuddyer has been seen in the jersey of Neymar Jr. of Brazil, his pick to win, and outfielder Carlos Gonzalez has personal friendships with some of the world's top international stars.
But just as the U.S.-Belgium game was taking shape on Tuesday, there was a break in the levity.
Catching coach and defensive coordinator Rene Lachemann called for a pitcher-catcher meeting not long after players settled in front of television sets to watch the match. Lachemann and veteran reliever LaTroy Hawkins, neither of whom have caught soccer fever, ordered all television sets switched off so that the players could concentrate on pitching plans for the game against the Nationals.
When the Rockies took the field for stretching, the soccer game was being shown on the large scoreboard in center field. Fans and players alike took in the scoreless regulation play and the wild action of extra time.
Of course, Kahnle's rooting interests go beyond soccer. If football's Philadelphia Eagles or hockey's Buffalo Sabres were going for a title, he'd break out even more team-oriented gear. But Kahnle is having a good time with the game the rest of the world calls football.
"It's a big national pride thing, so it's pretty cool to see all the people like this," Kahnle said.
Thomas Harding is a reporter for MLB.com. Follow him on Twitter @harding_at_mlb. This story was not subject to the approval of Major League Baseball or its clubs.