Morneau would cherish return to All-Star Game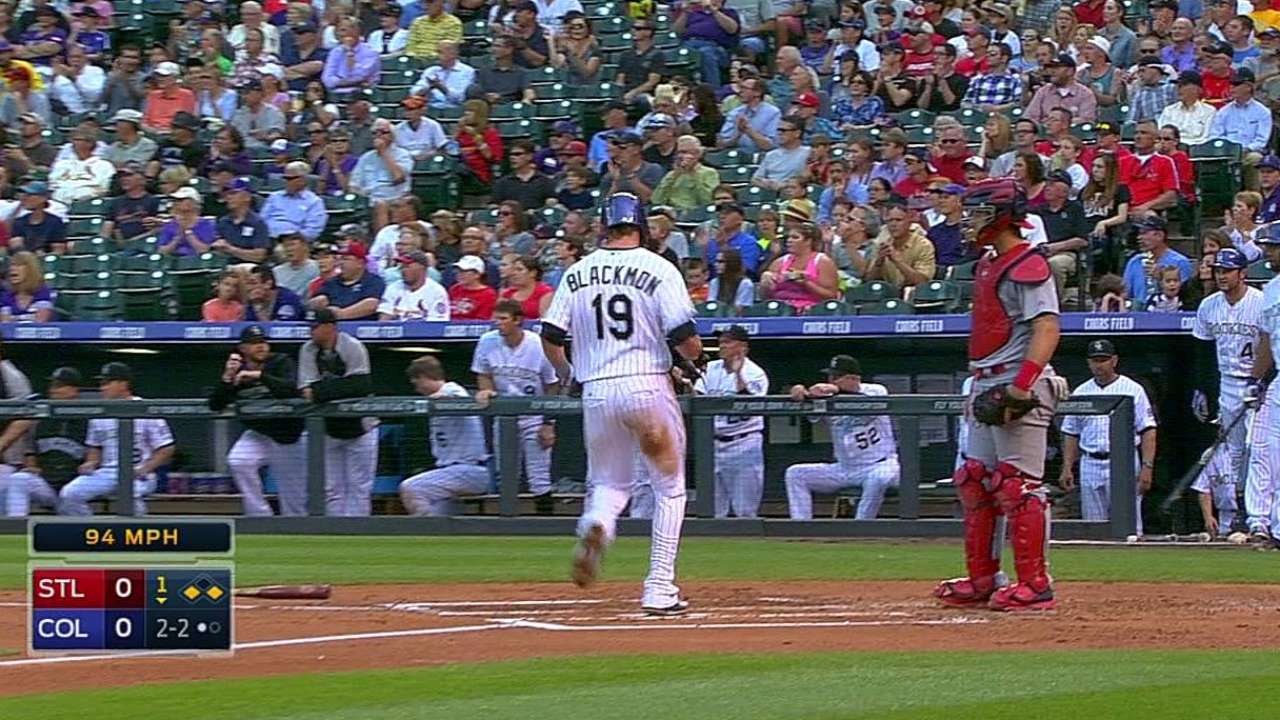 WASHINGTON -- Rockies first baseman Justin Morneau hasn't been on the radar of fans making votes for the National League squad for the All-Star Game, but he has his club pushing for him. In recent days, manager Walt Weiss and several teammates have campaigned for Morneau to be included in the Midsummer Classic.
There are sentimental reasons. Morneau was a longtime Twins star, and the game is being played at Target Field. But statistical reasons outweigh those. Morneau went into Wednesday night's game against the Nationals hitting .339 with 13 home runs and 58 RBIs.
Some of his best hitting occurred, and some of his team's most impassioned campaigning, during a home series against the Cardinals -- who happen to be led by NL All-Star manager Mike Matheny, who has a voice in the reserves. Teammate Troy Tulowitzki, who leads all NL players in voting and is a shoo-in to be elected the starter at shortstop, has said he would include Morneau in the Home Run Derby in front of his old home fans.
Morneau made the All-Star Game four straight seasons with the Twins (2007-10), but it was in 2010 that he suffered a concussion that slowed his career.
"That's good to hear," Morneau said. "When I was younger, I might've taken it a little for granted. When you play at a certain level you expect yourself to continue playing at that level. When you go through some tough times, you're able to appreciate it a little bit more. It would be something special to be able to go back there, especially to Minnesota.
"I always appreciated being at the game. You pinch yourself when you're on the same team as [David] Ortiz, Ichiro [Suzuki] and [Derek] Jeter, the best players in the game. It was just something I kind of expected myself to always do. I'll have a little more appreciation if I'm able to go back."
Fans can cast their votes for starters at MLB.com -- online or on a mobile device -- using the 2014 All-Star Game MLB.com Ballot Sponsored by Experian until Thursday, July 3, at 9:59 p.m. MT. The 2014 All-Star Game will be played at Target Field on Tuesday, July 15 on FOX.
Thomas Harding is a reporter for MLB.com. Follow him on Twitter @harding_at_mlb. This story was not subject to the approval of Major League Baseball or its clubs.