Tulo resting with groin tightness, day to day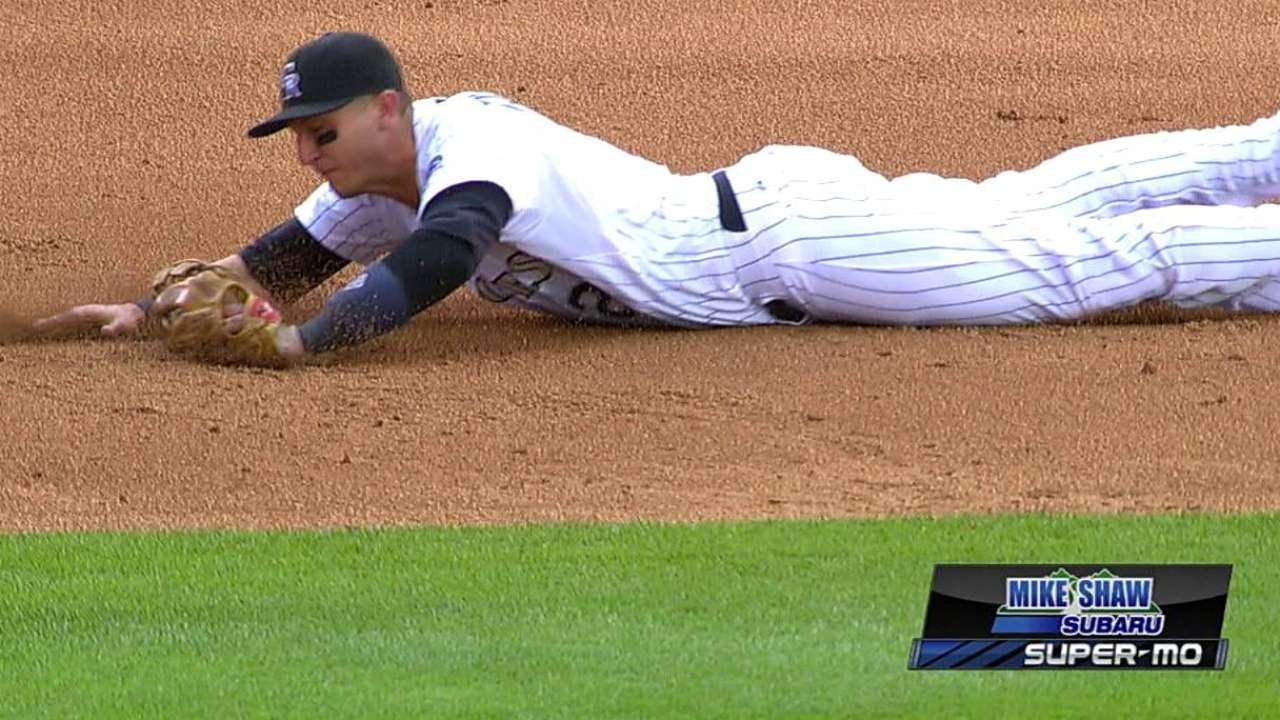 DENVER -- In a season riddled with injuries, the Rockies have at least been blessed with one of the healthiest seasons of All-Star shortstop Troy Tulowitzki's nine-year career. Perhaps that's why Colorado fans reacted with alarm when Tulowitzki was out of the lineup Friday with right groin tightness.
But the Mile High city can breathe a sigh of relief as manager Walt Weiss called Tulowitzki "day to day" and confirmed the injury isn't severe enough to require time on the disabled list.
Tulowitzki played through the injury Thursday after incurring it on a sixth-inning infield single. Weiss checked in with the Home Run Derby captain once he came off the field, but Tulowitzki pleaded his case and remained in the game.
"[We] felt it might be good to get him out of the game last night, but he stuck it out for a couple more innings," Weiss said. "I didn't think he'd be in there today after last night, so there really wasn't much of a decision to be made."
Weiss said he would have probably pinch-ran for Tulowitzki last night had he reached base again. Tulowitzki popped out to the shallow left field with the potential go-ahead run on third in his next and final at-bat.
With the way Tulowitzki was feeling Friday, it was "possible" he'd have to sit for more than one day, Weiss said. The nature of the injury makes it unlikely that Tulowitzki would be used as a defensive replacement, but Weiss believes he'll at least be available to pinch-hit.
Tulowitzki currently leads the Majors in batting average (.350), on-base percentage (.441) and runs (66) and is first in the National League in slugging percentage (.608).
Cody Ulm is an associate reporter for MLB.com. This story was not subject to the approval of Major League Baseball or its clubs.