Scahill sent to Triple-A to clear spot for Jurrjens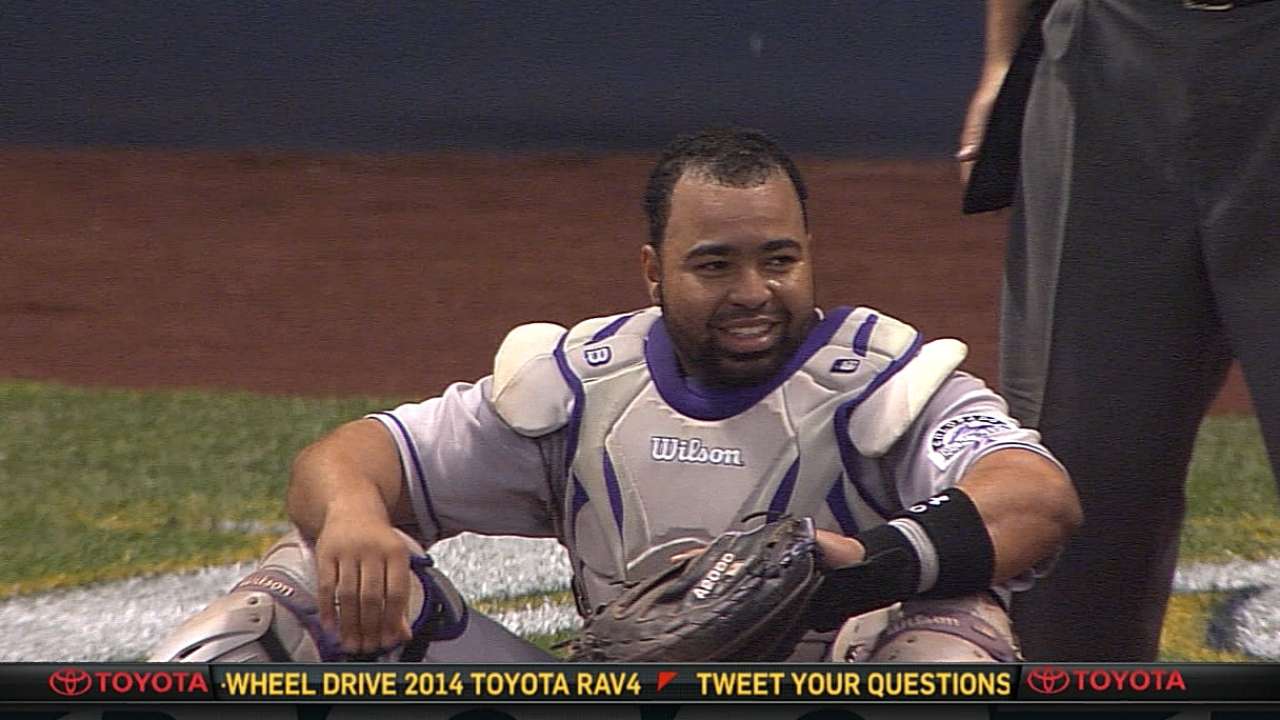 DENVER -- The Rockies' bullpen-audition carousel continued Friday as the team optioned right-hander Rob Scahill to Triple-A Colorado Springs to make room for recently acquired right-hander Jair Jurrjens.
The Rockies also opened up space on the 40-man roster for Jurrjens, who is making his debut Friday night against the Dodgers, by transferring right-hander Jhoulys Chacin (strained rotator cuff) to the 60-day disabled list.
Scahill made three appearances for the Rockies after being recalled from Triple-A on June 22. He went scoreless through his first 3 2/3 innings before surrendering four earned runs off three hits and a two walks in his final 1 2/3-inning appearance Monday.
Chacin was placed on the 15-day DL on Monday with what was being called right shoulder inflammation after showing diminished velocity for much of the season. He missed all of April with issues in his same shoulder and an MRI on Tuesday revealed a strained rotator cuff as well as fraying in the front of his right labrum.
Chacin is the fourth Rockies starter to be placed on the 60-day DL this season, along with Brett Anderson (fractured left index finger), Tyler Chatwood (right elbow strain) and Christian Bergman (left fractured trapezium).
Left-hander Franklin Morales will continue to hold down Chacin's turn in the Rockies rotation until Anderson returns shortly after the All-Star break.
The Rockies will have to clear another spot on the 25-man roster Saturday as they plan to activate left-hander Boone Logan (left elbow inflammation).
Cody Ulm is an associate reporter for MLB.com. This story was not subject to the approval of Major League Baseball or its clubs.