Post-break MRI to reveal Cuddyer's outlook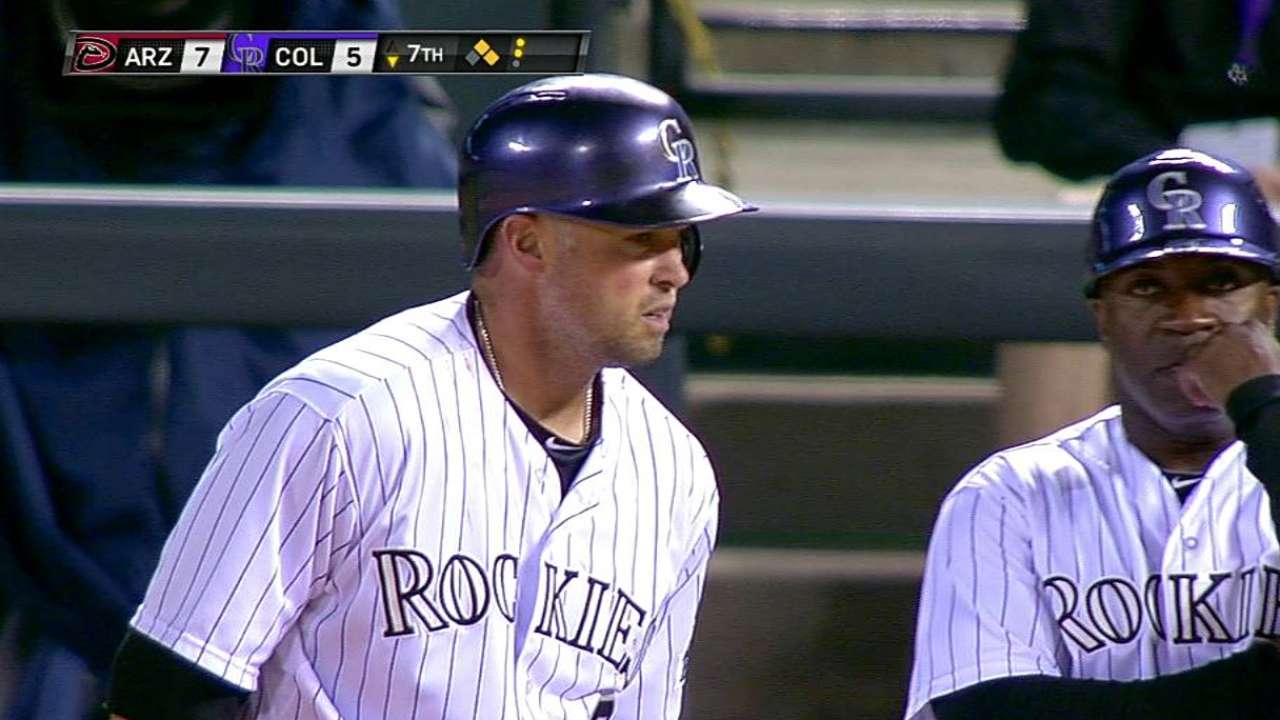 DENVER -- Michael Cuddyer is scheduled for a follow-up MRI on his fractured shoulder July 21 when the Rockies return to Colorado for their first home series after the All-Star break.
If all is healed as expected, he'll begin his strengthening and rehab with a mid-to-late August return in mind. If it isn't healed, Cuddyer will spend a few more weeks in a sling, which would "make it tough" to return before the end of the season, possibly ending his time in Colorado.
"I'm not saying it wouldn't happen, but it would be tough," Cuddyer said. "But I'm not even thinking about that. They're fairly confident that it will be healed. Six weeks is about the right time for a bone bruise, and I've kept it in the sling and all that stuff."
Cuddyer is in the final season of a three-year, $31.5 million deal with the Rockies. Since the non-displaced fracture of his glenoid socket while making a diving play at third base on June 5, Corey Dickerson (28 extra-base hits) and Drew Stubbs (.356 average vs. left-handers) have thrived in his place. The Rockies also have outfield prospects like Kyle Parker and David Dahl in the pipeline who are looking close to being ready.
For those reasons, it makes sense the organization hasn't approached Cuddyer about a contract extension yet.
Cuddyer said "of course" he'd return if the Rockies decide to engage in those talks. But the 35-year-old knows he has to prove his health still, and he's hoping the MRI results allow him to come back and show the Rockies what they'd be missing.
Cody Ulm is an associate reporter for MLB.com. This story was not subject to the approval of Major League Baseball or its clubs.