Anderson to rejoin Rox; Flande optioned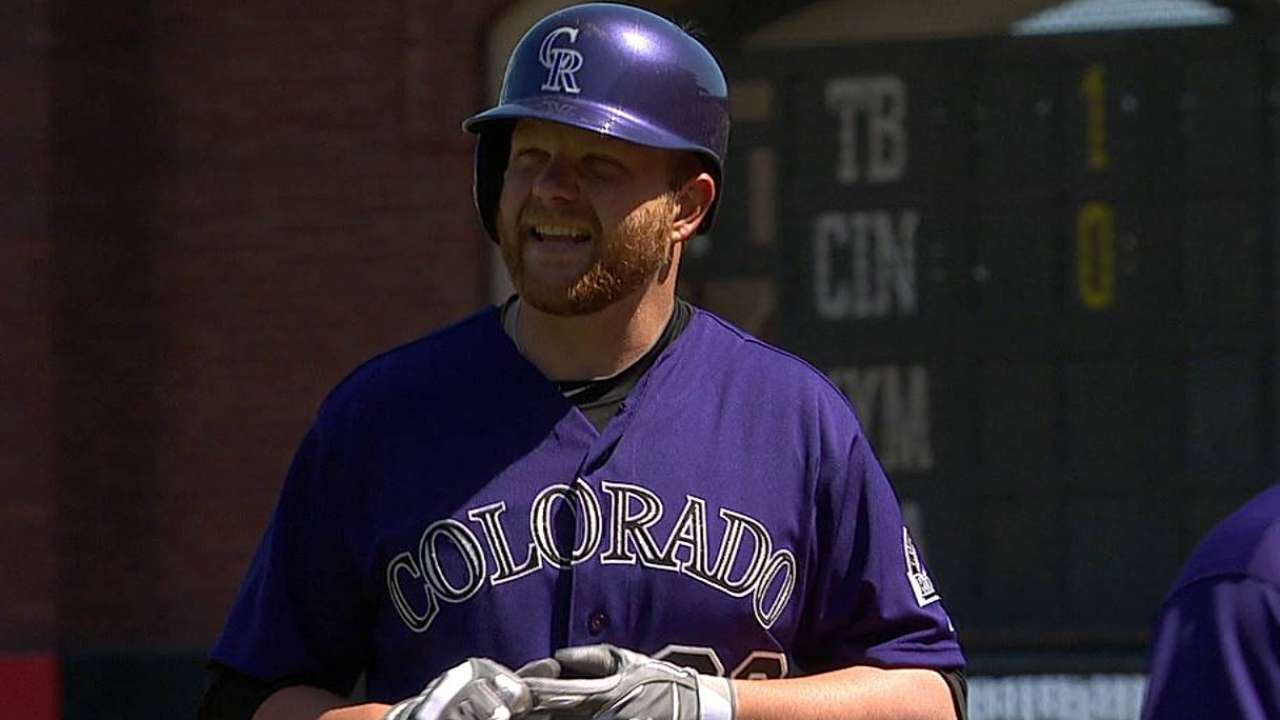 DENVER -- Left-hander Brett Anderson is expected to return from his fractured left index finger to start Sunday for the Rockies following Tuesday's decision to option Yohan Flande to Triple-A.
After the Rockies replaced Flande with first baseman/outfielder Kyle Parker on the active roster, manager Walt Weiss confirmed that Anderson will rejoin the team Wednesday.
"Brett is going to be back here tomorrow, then we'll make plans from there," Weiss said. "We'll make sure he checks out all right. So far, so good so we can be seeing him shortly."
Although Weiss didn't come out and say it, 'shortly' likely means Sunday as Anderson is expected to close out the three-game series against the Twins.
Flande was scheduled to pitch next Saturday, but the Rockies are expected to give Anderson an extra day of rest, likely bumping Tyler Matzek to Saturday. Matzek will remain on normal rest after starting Monday since the Rockies have an off-day Thursday.
Anderson last pitched Monday for Triple-A Colorado Springs, limiting Round Rock to one earned run, six hits and one walk over 5 2/3 innings. He likely won't be officially activated until the Rockies require his services.
"He's probably not going to throw 100 pitches in his first time out back with us, but we feel like things went real well down there with Brett," Weiss said.
Anderson finished his two rehab starts with a 0.96 ERA, eight strikeouts and two walks over 9 1/3 innings. Before breaking his finger during an at-bat versus the Giants on April 12, Anderson owned a 3.60 ERA with five strikeouts and five walks over 15 innings pitched.
As for Flande, Weiss admitted the team considered keeping him in the Rockies' bullpen, but ultimately decided to leave him in his starting role as an insurance policy in Triple-A.
"He has been somewhat of a pleasant surprise," Weiss said. "To be honest with you, when we sat there in Spring Training, we probably weren't planning on Flande being in our rotation at this part of the season … We talked about the possibility of him fitting in the bullpen in the future but it's tough to turn away starting pitching."
The Rockies were forced to call upon Flande to make his Major League debut on June 25 after Christian Bergman's left hand fracture marked the sixth starting pitcher to require a disabled list stint this season. Flande pitched slightly better than his 7.36 ERA indicated over three starts, but over 14 2/3 innings with the Rockies, Flande gave up 21 hits and four walks with seven strikeouts.
Flande never made it past 5 1/3 innings in any of his starts, and surrendered five earned runs in the fifth inning of his last start with the Rockies on Sunday.
Cody Ulm is an associate reporter for MLB.com. This story was not subject to the approval of Major League Baseball or its clubs.