Lyles fields grounders, gets set for rehab assignment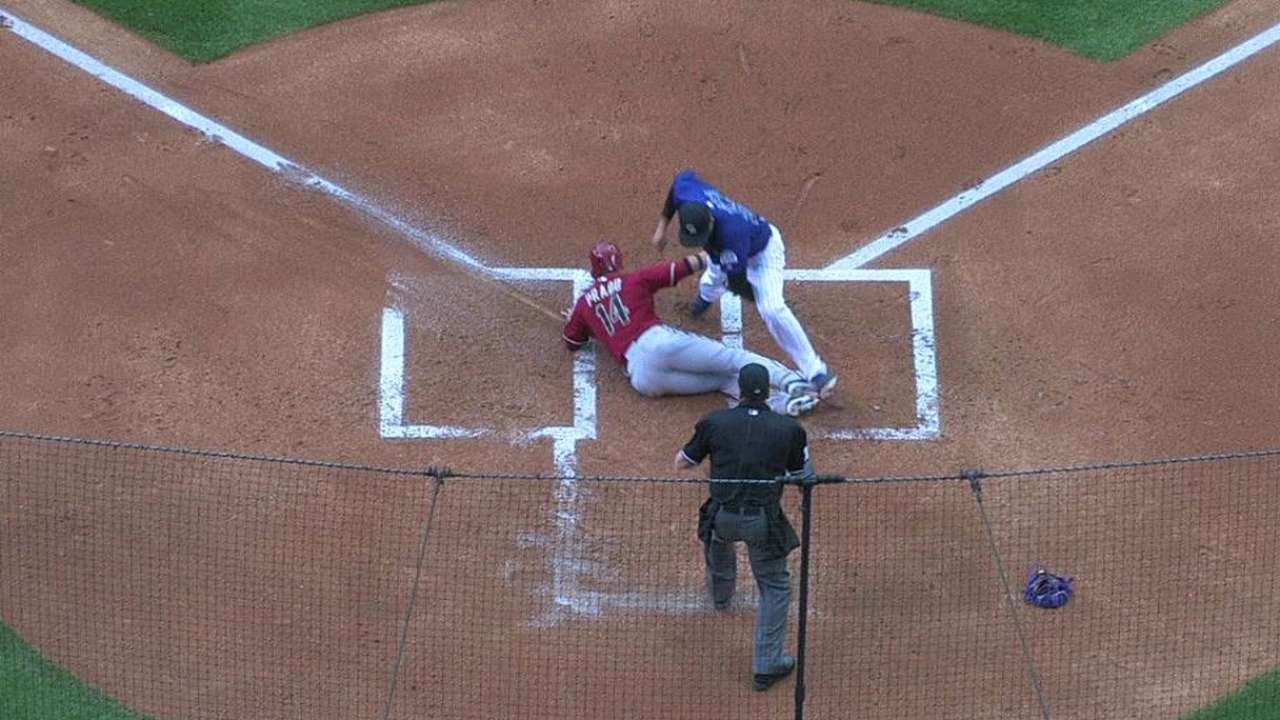 DENVER -- Rockies right-hander Jordan Lyles (fractured non-throwing hand) will begin his rehab assignment on July 18 with Double-A Tulsa following Friday's successful live batting practice session
The Rockies are looking for Lyles to make three rehab starts total, with his next two coming on July 23 and 28. But if he shows the team enough in the first two, Lyles' third start will be with the big league club, similar to what the Rockies are planning to do with left-hander Brett Anderson this Sunday.
Anderson was set for three rehab starts as well, but he'll be starting for the Rockies on Sunday with a pitch count around 85. Lyles would likely follow a similar plan if the Rockies decide to call him up against Cubs in Chicago on July 28.
Lyles fielded grounders and received the ball with his glove hand Friday for the first time since fracturing his left third metacarpal while covering a play at the plate on June 4.
"Jordan looked good," manager Walt Weiss said. "The problem with Jordan is not so much the ball going to the plate, it's the one coming back at him with a broken hand. His arm is in good shape, the hand is healing well and he's getting ready to go out here soon."
Lyles compiled a 3.52 ERA and a 5-1 record in 11 starts with the Rockies before breaking his left hand on a home-plate collision with the D-backs' Martin Prado in early June. Lyles had totaled 40 strikeouts against 63 hits and 19 walks across 68 2/3 innings after the Rockies acquired him and outfielder Brandon Barnes from the Astros for outfielder Dexter Fowler last offseason.
Cody Ulm is an associate reporter for MLB.com. This story was not subject to the approval of Major League Baseball or its clubs.