Masset to throw off slope Saturday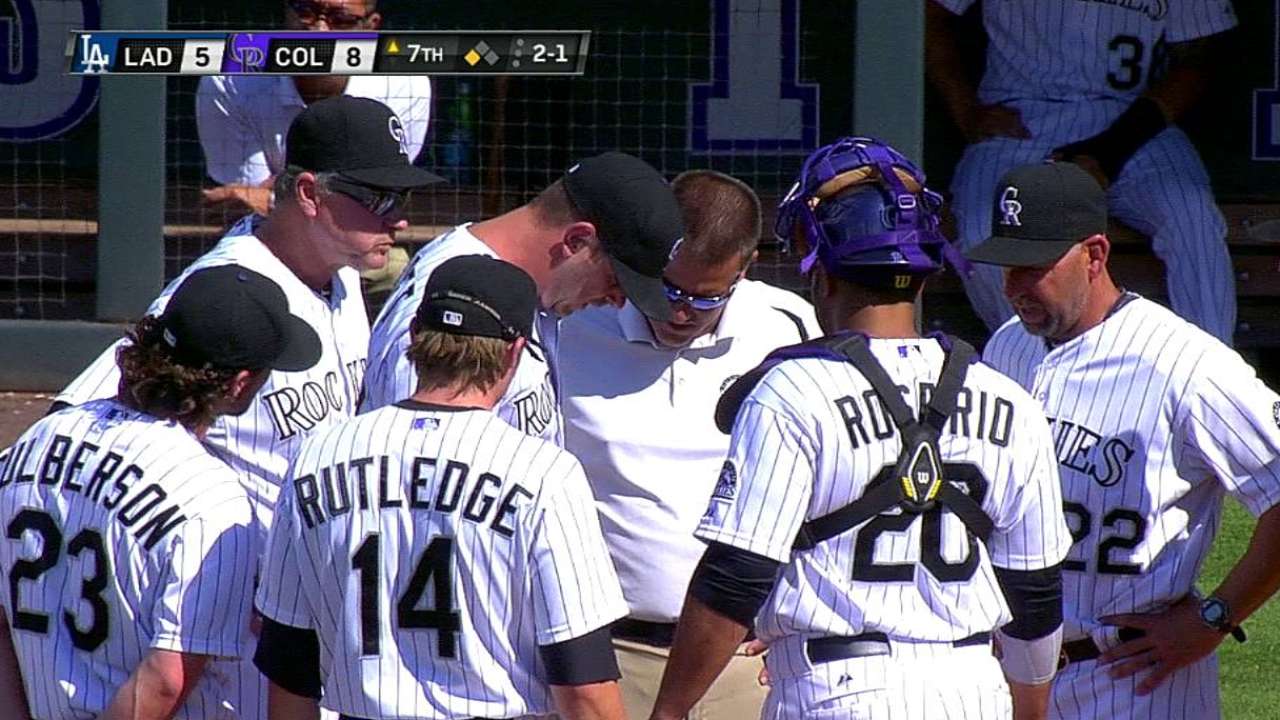 DENVER -- Right-hander Nick Masset will test his sprained left knee Saturday by pitching off a slope with the hopes of throwing a bullpen session Sunday if all goes well.
Masset's injury occurred while covering the plate on a passed ball in the seventh inning of last Saturday's 8-7 victory over the Dodgers. His MRI revealed a left patellar tendon strain after the Rockies had initially feared a tear.
Masset is eligible to come off the disabled list on July 21 but will likely require a rehab assignment.
Masset had proven to be one of the Rockies more reliable relievers before he surrendered four earned runs without recording an out during the outing in which injury occurred. By the time that Masset was helped off by a trainer, his ERA had inflated from 3.42 to 4.94.
Overall, Masset has compiled 18 strikeouts against 26 hits and 12 walks across 23 2/3 innings for the Rockies this season.
Cody Ulm is an associate reporter for MLB.com. This story was not subject to the approval of Major League Baseball or its clubs.