Lyles has setback, transferred to 60-day DL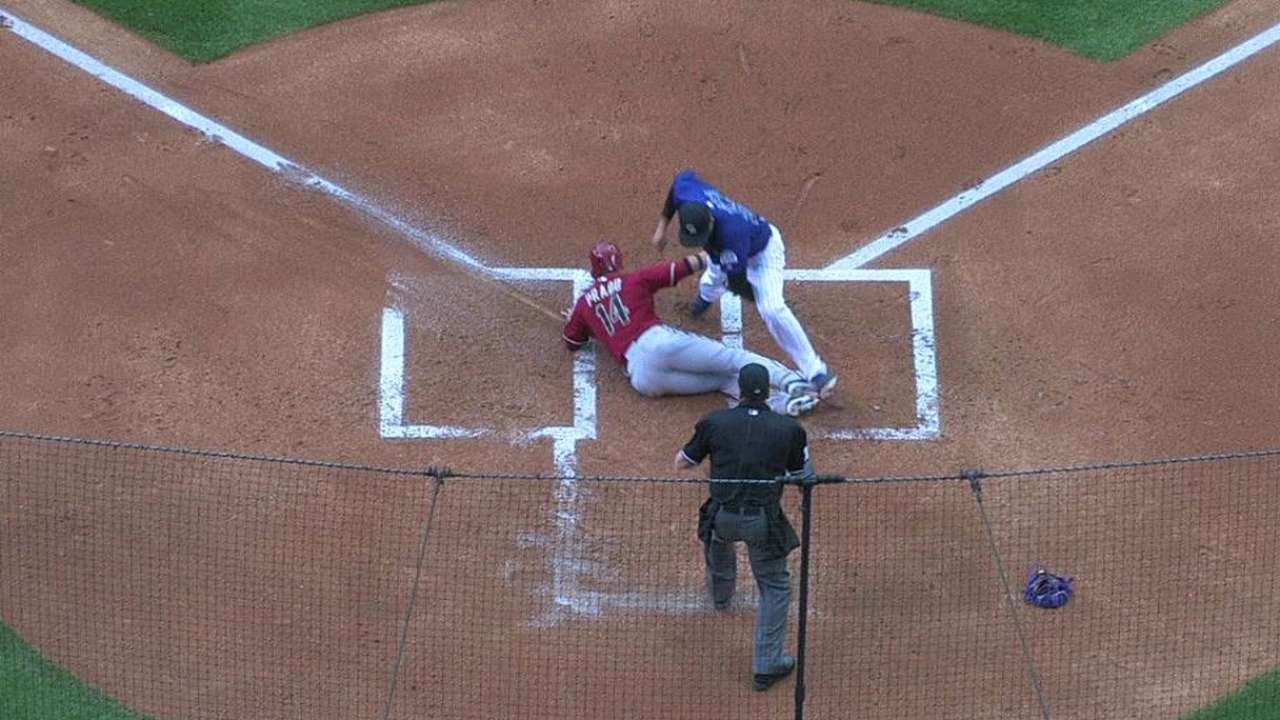 DENVER -- The Rockies transferred right-hander Jordan Lyles to the 60-day disabled list Sunday to make room for left-hander Brett Anderson after follow-up X-rays revealed his broken left hand isn't as far along in the healing process as they hoped.
Lyles was also involved in a minor car accident as a passenger after Friday's game, but the team confirmed that has nothing to do with the decision to transfer him to the 60-day DL.
"He's got some facial injuries," manager Walt Weiss said. "He's going to be OK, but he doesn't look pretty."
Lyles hasn't rejoined the team since the accident occurred. After a successful live bullpen session Friday, Lyles was tentatively scheduled to begin his rehab assignment with Double-A Tulsa on July 18.
Lyles also fielded grounders and received the ball Friday for the first time since fracturing the third metacarpal in his glove hand during a play at the plate on June 4. But upon viewing those X-rays after the live batting practice session, the Rockies ultimately elected to give him a little more time.
The team wanted him to make a total of three rehab starts, with the third possibly coming for the Rockies with a pitch count against the Cubs on July 28. That would be similar to the path that Anderson took following two sharp rehab starts, but the move to the 60-day DL pushes Lyles' timetable back a week.
Lyles' earliest return date would now be Aug. 4, an off-day for the Rockies. His move to the 60-day also ensures that left-hander Franklin Morales remains in the rotation for at least two more starts than the team anticipated.
Lyles had totaled a 5-1 record and 3.52 ERA in his first 11 starts with the Rockies since the team acquired him and outfielder Brandon Barnes from the Astros in a deal for outfielder Dexter Fowler.
Cody Ulm is an associate reporter for MLB.com. This story was not subject to the approval of Major League Baseball or its clubs.