Rockies activate Anderson, option Parker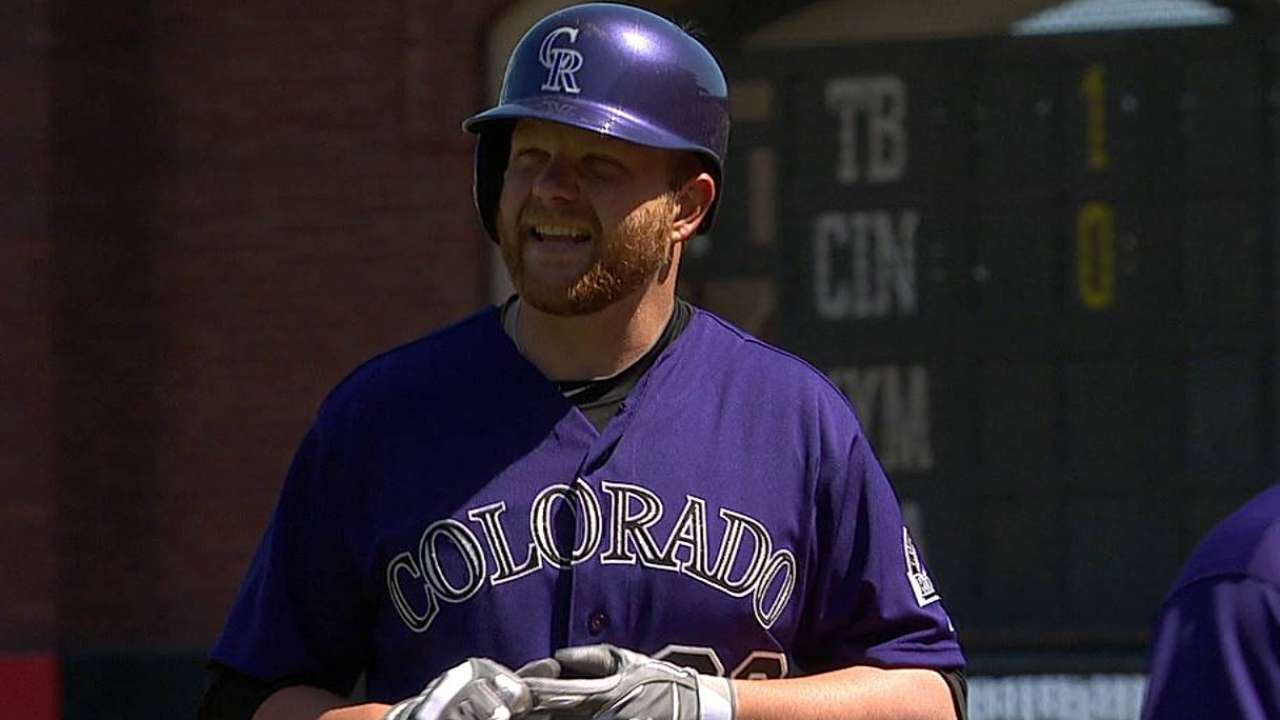 DENVER -- It's been a foregone conclusion for almost a week that left-hander Brett Anderson would make his return from a fractured left index finger Sunday. The only question was who would be shuffled off the 25-man and 40-man rosters to make room for Anderson's first start since April 12.
On Sunday, the Rockies solved that conundrum by optioning first baseman-outfielder Kyle Parker to Triple-A Colorado Springs and making the surprising decision to transfer right-hander Jordan Lyles to the 60-day disabled list.
Lyles was originally set to begin his rehab assignment on Friday before follow-up X-rays revealed his fractured left hand isn't as far along in the healing process as the Rockies anticipated. The move to the 60-day pushes back Lyles' timetable back at least a week with Aug. 4 now being the earliest he can return.
But the Rockies are just happy to have Anderson back, even if he'll be on a pitch count for his first start.
"It's been tough not having Brett," manager Walt Weiss said. "He brings a certain level of professionalism to our club when he's on the mound. The tempo he works at, the defense really loves playing behind him. He always gives the impression he's in control of the game."
After allowing just one run over 9 2/3 innings across his first two rehab starts, the Rockies decided to bring him back early on a pitch count.
"I'm not going to let him go 110 pitches today," Weiss said. "He'll maybe be on a little bit shorter leash than I would normally have. But we feel like he's good to go."
Anderson surrendered six earned runs over his first 15 innings with the Rockies before breaking his left index finger during a groundout off the Giants' Matt Cain back in early April.
The Rockies acquired Anderson from the Athletics for left-hander Drew Pomeranz and right-hander Chris Jensen this past winter. Anderson has dealt with a multitude of injuries since breaking into the league in 2009 and hasn't thrown 100 innings since 2010.
Parker made one start for the Rockies at first after he was recalled on July 8 and earned his first career Major League hit. Overall, Parker is 1-for-9 in two stints with the Rockies this season.
Cody Ulm is an associate reporter for MLB.com. This story was not subject to the approval of Major League Baseball or its clubs.