Chatwood to have second Tommy John surgery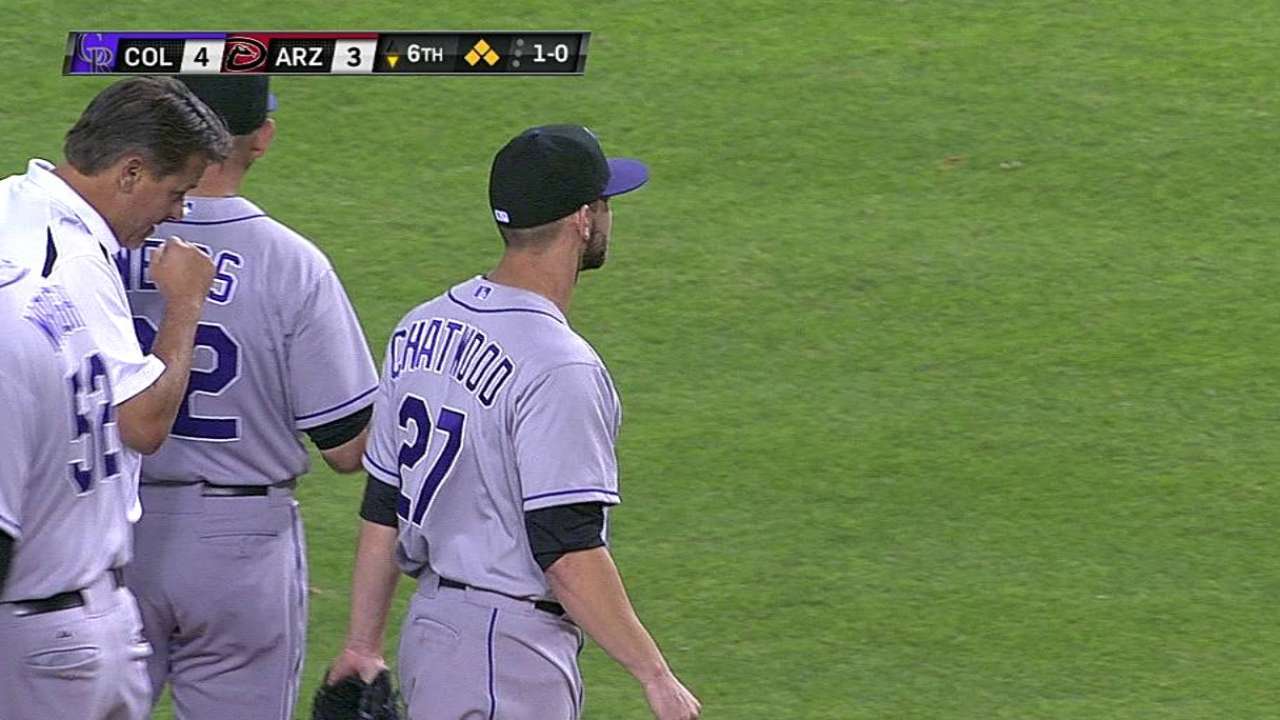 PITTSBURGH -- On two occasions, rehab went well for Rockies right-hander Tyler Chatwood right up until a hitter stepped into the batter's box against him. But when the intensity increased, the command went away. It left him and the club little choice but to schedule season-ending Tommy John surgery next week.
According to Rockies head athletic trainer Keith Dugger, pain isn't the issue as much as the lack of command, which led to the conclusion that Chatwood's ulnar collateral ligament is compromised. This is his second UCL; the first was replaced when he was a 16-year-old.
Chatwood, 24, was placed on the disabled list on April 30 with a right flexor tendon strain. But that was simply the latest injury in the elbow area. Last year he had troublesome inflammation, and after the season he had bone chips removed. This year, after the flexor tendon strain, the Rockies three times did plasma-rich protein injections. None of that made the elbow strong enough to withstand intense pitching.
"When you start seeing these multiple diagnoses of different injuries in the elbow, you always think of the ligament," Dugger said. "He didn't, per se, tear this ligament, but it's deficient.
"He never had a problem at all with his throwing program, never had a problem throwing bullpens. It was every time he got to hitters, he had no command, no strength and that's where we are today."
Rockies orthopedic surgeon Dr. Thomas J. Noonan, noted orthopedic surgeon Dr. James Andrews, Rockies rehab coordinator Scott Murayama, Dugger and Chatwood all decided upon the surgery. He is expected to be out of action for more than a calendar year.
Rockies left-handed pitcher Brett Anderson recently returned from a broken left index finger. For much of his time down, he and Chatwood were throwing partners.
"He's a young guy and he works hard, so I expect him to come back next year and be as good if not better than he was before," Anderson said. "But it's tough to see somebody you work out with -- we were step-for-step for the most part."
Manager Walt Weiss said, "I feel real bad for Chatty. But at the same time, he's very young. He has a lot of career still ahead of him. He'll come back and he'll be a real good Major League pitcher, just like he was before."
Thomas Harding is a reporter for MLB.com. Follow him on Twitter @harding_at_mlb. This story was not subject to the approval of Major League Baseball or its clubs.