Tulo gets another break from lineup with thigh injury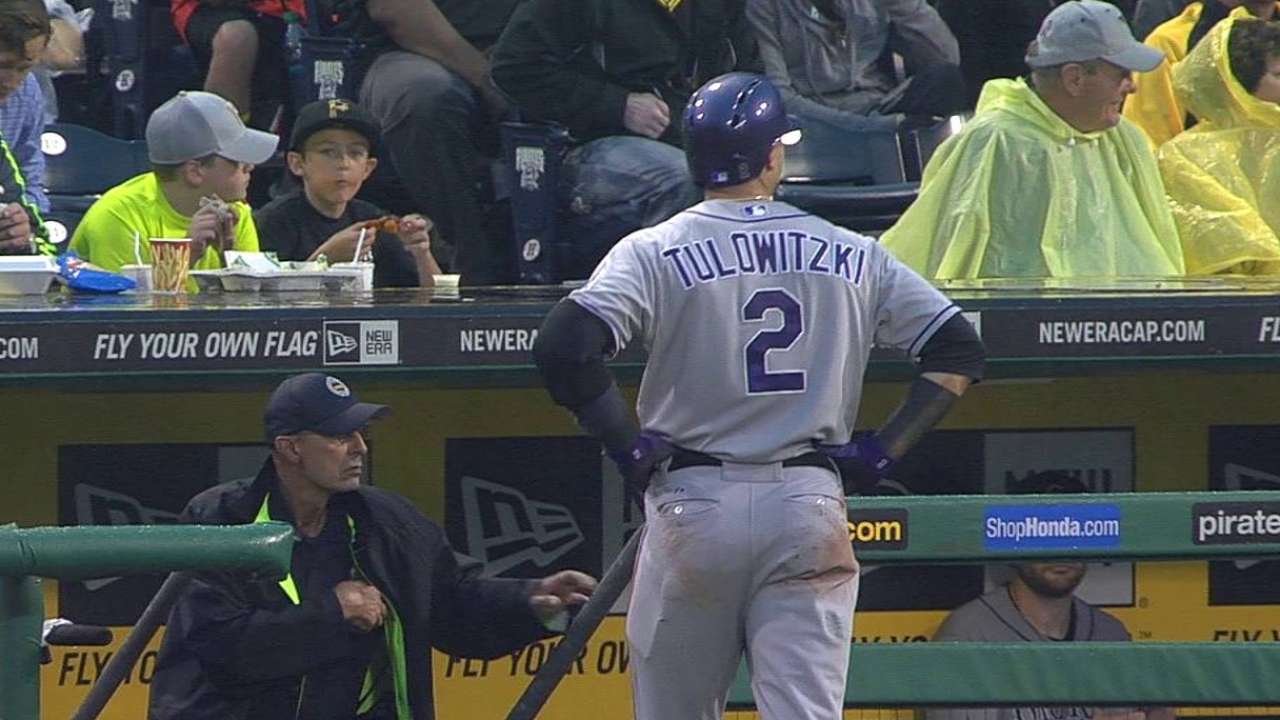 DENVER -- Rockies All-Star shortstop Troy Tulowitzki doesn't expect his left thigh injury to require a disabled list stint, though he was out of the lineup for the second straight game Monday.
Tulowitzki plans to "take it easy" Monday before testing the injury on Tuesday. He also admitted an unfamiliarity with this type of injury, which all stems from a cramp he had in the fourth inning of Saturday's 3-2 loss to the Pirates, which forced him to leave the game.
Tulowitzki has mostly had trouble with groin and inner thigh injuries throughout his career, but nothing with the outer part of his leg like this.
"Numerous times in my career I've played through things like this and gotten myself in trouble," Tulowitzki said. "It's time to be smart [so] when I get back out there, I'm able to go 100 percent."
Tulowitzki will see where he's at physically tomorrow with some increased activity. Weiss still considers Tulowitzki to be day to day and would only go as far to say that "we're going to keep our fingers crossed."
Josh Rutledge made his second straight start at shortstop and batted second in Tulowitzki's absence. On Sunday, Rutledge hit a two-run homer in the first inning against the Pirates and finished 2-for-4 with two RBIs and a run scored.
Cody Ulm is an associate reporter for MLB.com. This story was not subject to the approval of Major League Baseball or its clubs.