Paulsen called up, makes Major League debut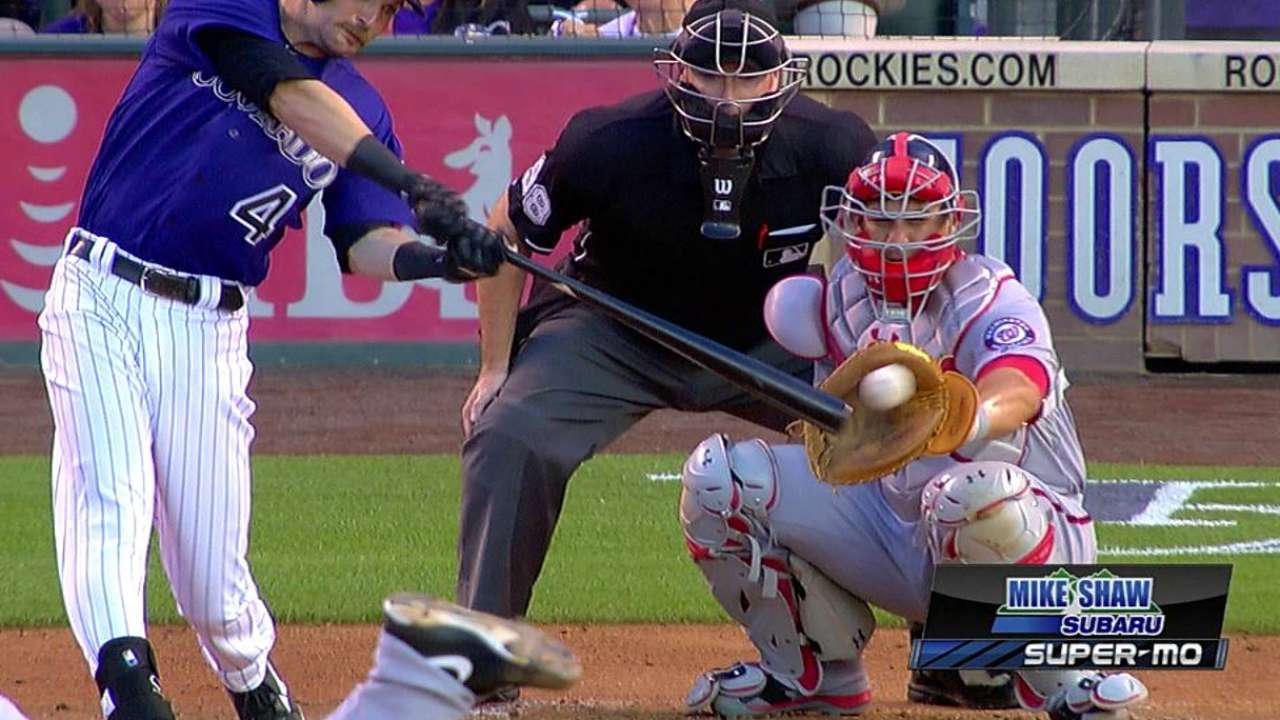 DENVER -- First baseman Ben Paulsen has spent six seasons in the Minors -- including the last two in Triple-A -- after the Rockies made him their third-round pick in 2009. On Monday, the long wait for his Major League debut ended as Paulsen started at first and batted sixth on the same day the Rockies recalled him to replace Justin Morneau on their 25-man roster.
"He's had to deal with some adversity," Rockies manager Walt Weiss said. "But he went back down to Colorado Springs, put his head down, and grinded away. He's having a heck of a season. He's earned this callup."
And in his first career at-bat in the second inning, Paulsen proved he was done playing the waiting game by swatting a single to left field.
Paulsen has hit .291 with 24 doubles, six triples, 15 home runs, 57 RBIs and 62 runs for Triple Colorado Springs and was the team's lone representative in the Triple-A All-Star Game this season.
As the only true first baseman left on the Rockies roster, he could see a majority of the playing time while Morneau rests his neck injury for the next week.
The Rockies designated right-hander Jair Jurrjens for assignment in a corresponding move to make room for Paulsen on the 40-man roster.
Jurrjens made his Rockies debut on July 4, two days after the team acquired him from the Reds for Double-A first baseman Harold Riggins. Jurrjens made two starts for the Rockies, compiling a 10.61 ERA with nine strikeouts.
Cody Ulm is an associate reporter for MLB.com. This story was not subject to the approval of Major League Baseball or its clubs.