Cuddyer's MRI shows shoulder healing properly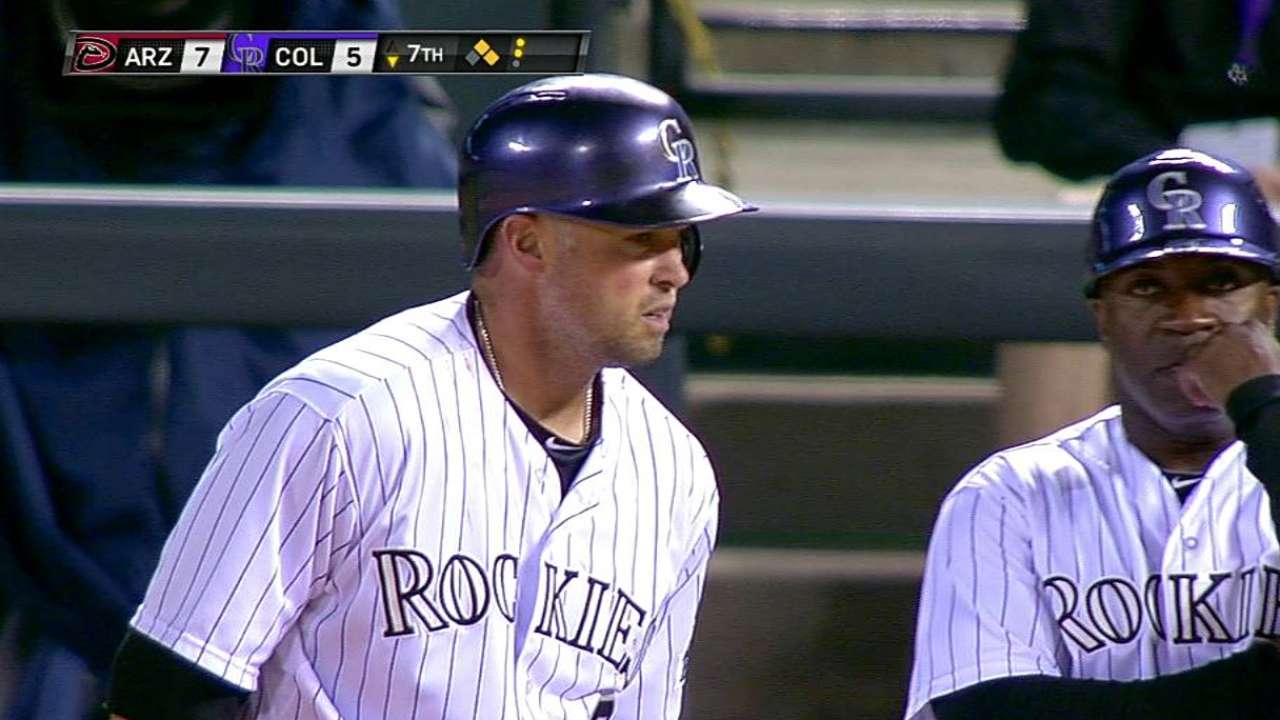 DENVER -- Monday's follow-up examination on Michael Cuddyer's fractured left shoulder was supposed to go a long way in determining his future with the Rockies.
Fortunately for the 35-year-old free agent-to-be, Cuddyer's MRI showed his shoulder was healing properly with no structural damage, giving him the green light to begin his strengthening program with a mid-August return in mind.
"It's what I thought we were going to hear, that it's healing," Cuddyer said. "We don't have an exact timeline just because it's all symptomatic right now, but hopefully three weeks from now or so, I can go out on a rehab [assignment]."
The good news means Cuddyer can finally start working out his rotator cuff and implementing stabilization exercises all in an effort to "get everything that hasn't been used in the last six-and-a-half weeks strong again."
Earlier this month, Cuddyer admitted it would be "tough" to return if this MRI didn't reveal what they hoped. Now Cuddyer should be able to make it back on the field for the first time since suffering a non-displaced shoulder socket fracture while attempting to make a diving play at third on June 9.
"It's my job and if I'm unable to perform it, my job is to get back as quick as I can," Cuddyer said.
Cuddyer will also be looking to reestablish his value with a team with which he hopes to remain. Cuddyer won the National League batting title last season with the Rockies, but the team has yet to approach him about a possible contract extension.
"I think everybody just wants to see me healthy first and foremost," Cuddyer said. "That's the first thing we need to do and today was the first step."
Above all, Cuddyer was just overjoyed to get rid of his pesky sling.
"I don't think they're going to let it go too far but I don't want to see it anywhere near me," Cuddyer said.
Cody Ulm is an associate reporter for MLB.com. This story was not subject to the approval of Major League Baseball or its clubs.