Dickerson named Heart and Hustle Award winner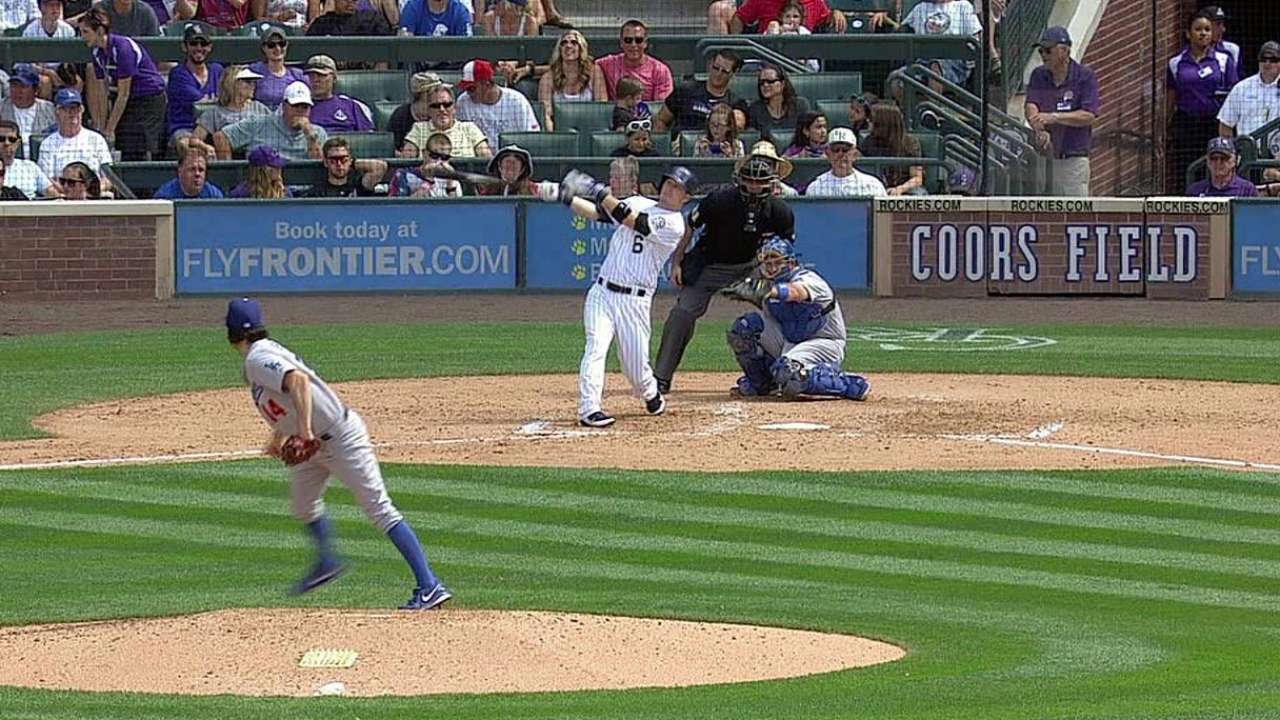 DENVER -- Corey Dickerson's high-energy play has led to a breakout year for the outfielder as one of the few bright spots in an otherwise tough season for the Rockies.
On Tuesday, the Major League Baseball Players Alumni Association recognized Dickerson's efforts by naming him the Rockies' 2014 Heart and Hustle Award recipient.
The honor is given to one active player on each team who demonstrates a passion for the game of baseball by best embodying the sports' values, spirit and traditions. What makes the Heart and Hustle award even more meaningful is that fact that it is the only award in Major League Baseball voted on entirely by former players.
"We are proud to present Corey with this award," said MLBPAA Director of Communications Nikki Warner. "He embodies all that the award represents and his respect for the game is unmatched."
In his first full-time season, Dickerson is batting .330 (73-for-221) with 11 home runs, 14 doubles, 36 RBIs and 38 runs scored.
Dickerson will be honored with the award before an upcoming home game. He also has an opportunity to be selected as the final winner from every team's list of recipients with fans, all MLB Alumni and active players voting on that as the season draws to an end.
The final winner will be announced at the 15th Annual Legends for Youth Dinner in New York City on November 18.
Fans can learn more about the award at www.baseballalumni.com.
Cody Ulm is an associate reporter for MLB.com. This story was not subject to the approval of Major League Baseball or its clubs.