Lyles on pace to return in early August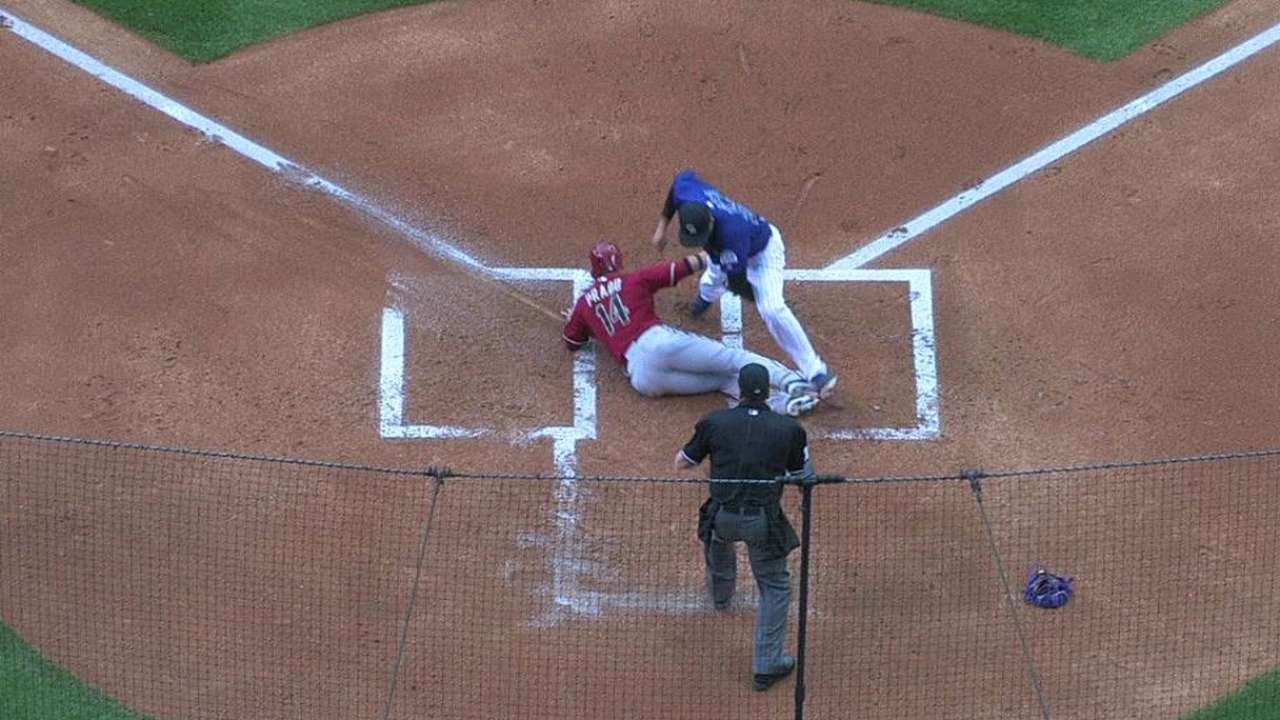 DENVER -- Right-hander Jordan Lyles is on pace to return from his broken left hand when he's first eligible on Aug. 4 following Tuesday's successful live bullpen session.
Lyles is looking to start his rehab assignment this Saturday with Class A Advanced Modesto after tossing 50 pitches Tuesday.
His second rehab start would then come on July 31, lining him up to start again on Aug. 5, one day after he's eligible to return from the disabled list with the Rockies being off the day prior.
"He'll certainly be close, if not ready to go, at that point," manager Walt Weiss said.
The Rockies were originally hoping Lyles would be able to return on July 28 against the Cubs. But after follow-up X-rays showed his hand wasn't as far along in the healing process as they hoped, the team transferred Lyles to the 60-day DL on July 13 to make room for left-hander Brett Anderson on the 40-man roster.
Right-hander Christian Bergman also threw another live bullpen session Tuesday as he works his way back from a fractured left hand. Bergman isn't eligible to come off the 60-day DL until August 20, but should also be ready to roll around that point with how often he's been throwing.
Lyles broke his third metacarpal in his glove hand while covering a play at the plate on June 4. Bergman's injury occurred after being hit by a comebacker on June 20.
Lyles totaled a 5-1 record and 3.52 ERA in his first 11 starts with the Rockies since the team acquired him and outfielder Brandon Barnes from the Astros this winter for outfielder Dexter Fowler.
Bergman made his Major League debut for the Rockies on June 9 and compiled a 7.20 ERA over three starts before breaking his hand.
Cody Ulm is an associate reporter for MLB.com. This story was not subject to the approval of Major League Baseball or its clubs.