Rox hope slumping CarGo benefits from day off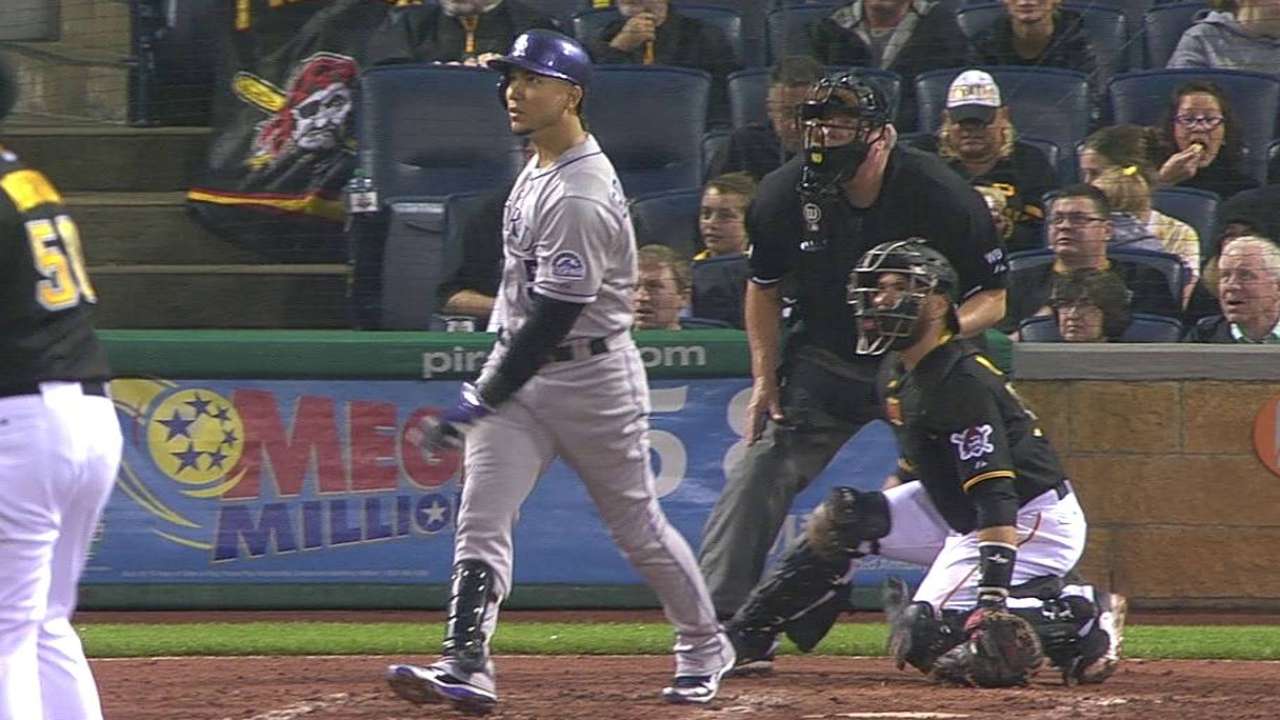 DENVER -- If it wasn't clear that Carlos Gonzalez was pressing before, the Rockies right fielder made it painfully apparent by slamming down his bat in frustration after yet another strikeout in Tuesday's 7-4 loss to the Nationals.
On Wednesday, manager Walt Weiss decided to give Gonzalez a day off with the two-time All-Star entrenched in a 7-for-32 slump since returning from finger surgery on July 11.
"He's healthy and fresh and everything, so that's not a big deal," Weiss said. "But I just see the wheels churning and the smoke coming out of his ears trying to get his timing back. So I'm just trying to give him a breather today."
Gonzalez's three strikeouts Tuesday night brought his total up to 14 in his eight games back. This past Friday, Gonzalez struck out in all five of his at-bats in the Rockies' 4-2 loss to the Pirates.
The next day, Gonzalez came through with his first home run since May 30, but Weiss can tell he's still searching for his timing.
"The swing path will get messed up if you're timing is not right," Weiss said. "If your timing is off, it will even show up at times in [batting practice]."
With the Rockies also having an off-day Thursday, Weiss is hoping Gonzalez can take some time to step back and gather himself.
"He's frustrated," Weiss said. "Any athlete that has to struggle to get their timing back, it's not a good feeling. But all you can do is work your way through it, and that's what CarGo is doing."
Cody Ulm is an associate reporter for MLB.com. This story was not subject to the approval of Major League Baseball or its clubs.