Rosario catches break after working overtime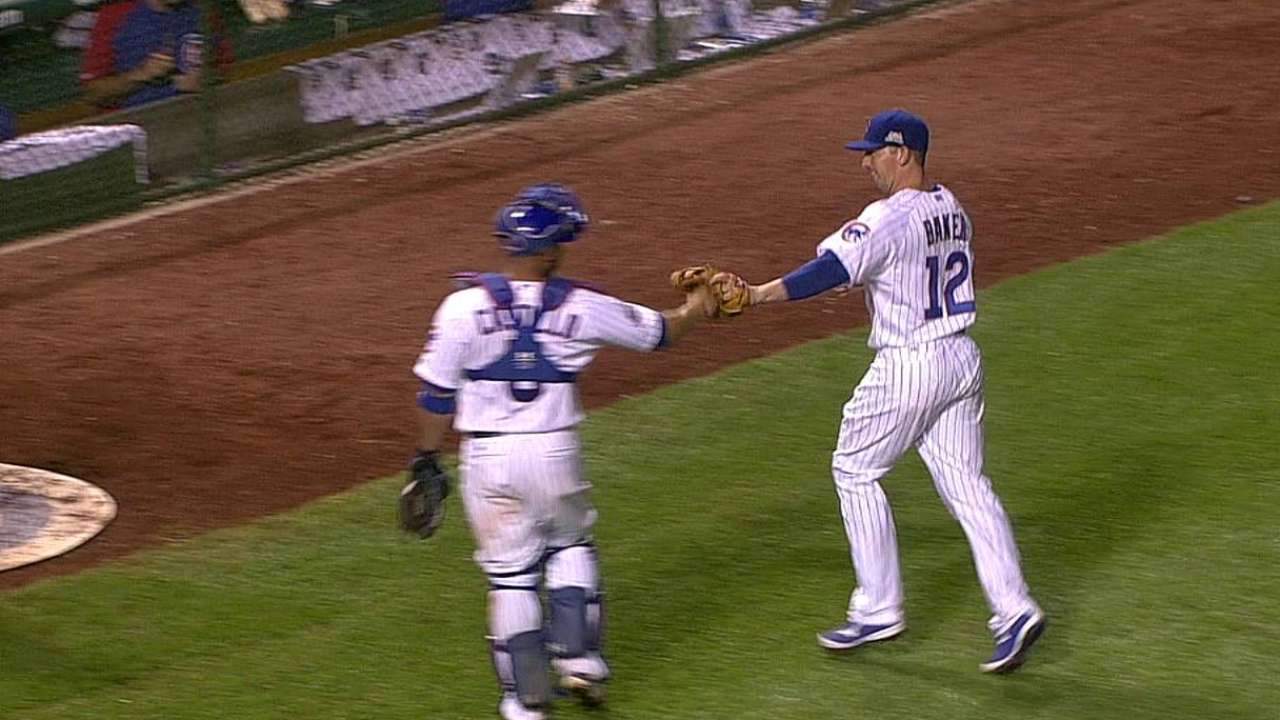 CHICAGO -- Upon arriving at Wrigley Field Wednesday, Rockies catcher Wilin Rosario leaned into manager Walt Weiss' office and announced, "I can pitch today."
Cubs catcher John Baker, of course, wound up being the winning pitcher in Tuesday night's 16-inning, 4-3 Rockies loss. Rosario grounded into a double play to end the top of the 16th, and noted the difficulty of facing a non-pitcher. The Rockies couldn't slow down their bats enough for Baker's 76-mph lobs.
"It's hard, after seeing hard pitches all night and then seeing something like that," Rosario said. "It's like playing baseball and then someone pitching a softball. I don't know."
The Rockies used nine pitchers, including usual starter Tyler Matzek at the end. Had the game gone much longer, the Rockies would have used shortstop Charlie Culberson on the mound. Either Rosario or backup catcher Michael McKenry would have ended up playing the field. Both have played third base and McKenry said he could play at second base.
Rosario said he felt fresh Wednesday. But after seeing Rosario catch 282 pitches, and that's not counting warmup pitches, Weiss went with McKenry.
Thomas Harding is a reporter for MLB.com. Read his blog, Hardball in the Rockies, and follow him on Twitter @harding_at_mlb. This story was not subject to the approval of Major League Baseball or its clubs.