LeMahieu back playing in his home state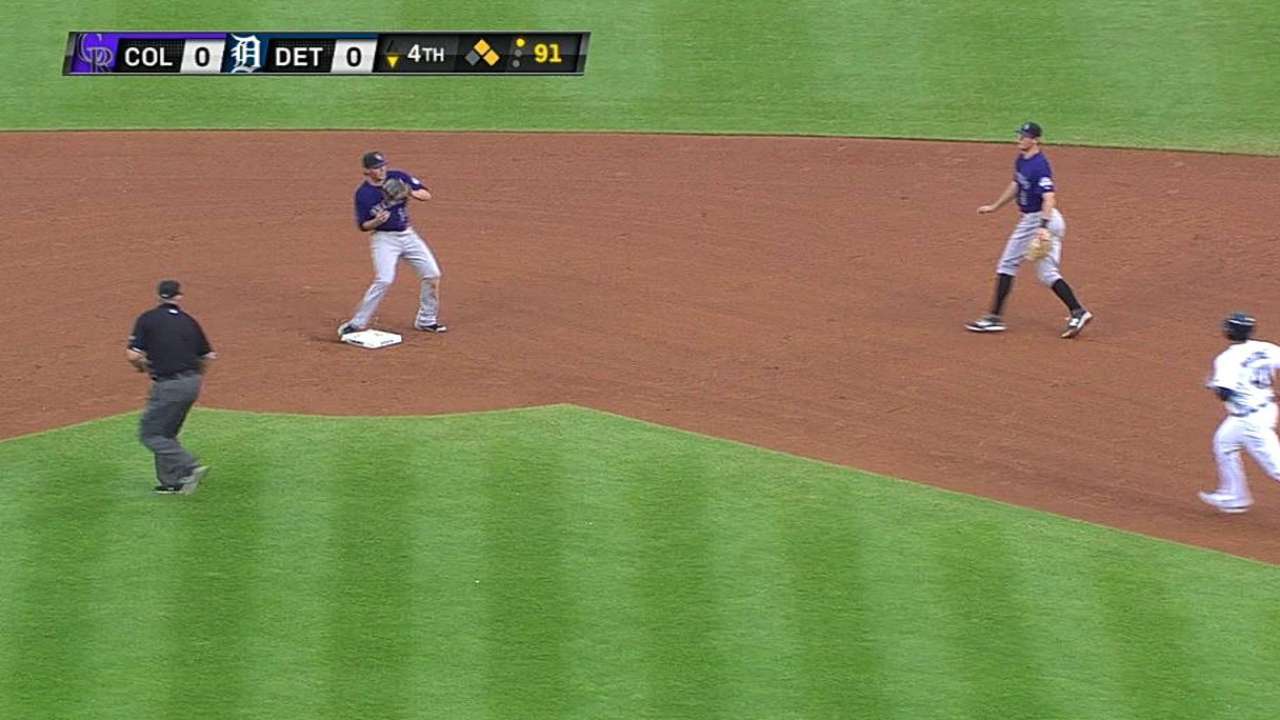 DETROIT -- Rockies infielder DJ LeMahieu remains a well-known baseball name in the state of Michigan.
Twice while playing for Birmingham Brother Rice High School, LeMahieu was named the Louisville Slugger Player of the Year for Michigan.
He has several supporters in attendance for the series against the Tigers, including his high school coach, Bob Riker.
It's not LeMahieu's first time at Comerica Park as a player. In 2012, when the Rockies visited, LeMahieu was on the club but his spot was tenuous. As the 26-year-old infielder remembers, he wasn't even sure he'd be on the trip to Detroit until right before, and he didn't play that series. He has also attended games as a fan at Comerica Park while living in nearby Bloomfield Hills for five years.
"I'm getting a lot of opportunity this year," LeMahieu said Saturday. "It's cool to really be a part of it this time."
LeMahieu said teammates occasionally ask him for restaurant recommendations. He went to Toast for breakfast Saturday in the suburb where he attended high school.
Matt Slovin is an associate reporter for MLB.com. This story was not subject to the approval of Major League Baseball or its clubs.