CarGo out of lineup, but might avoid disabled list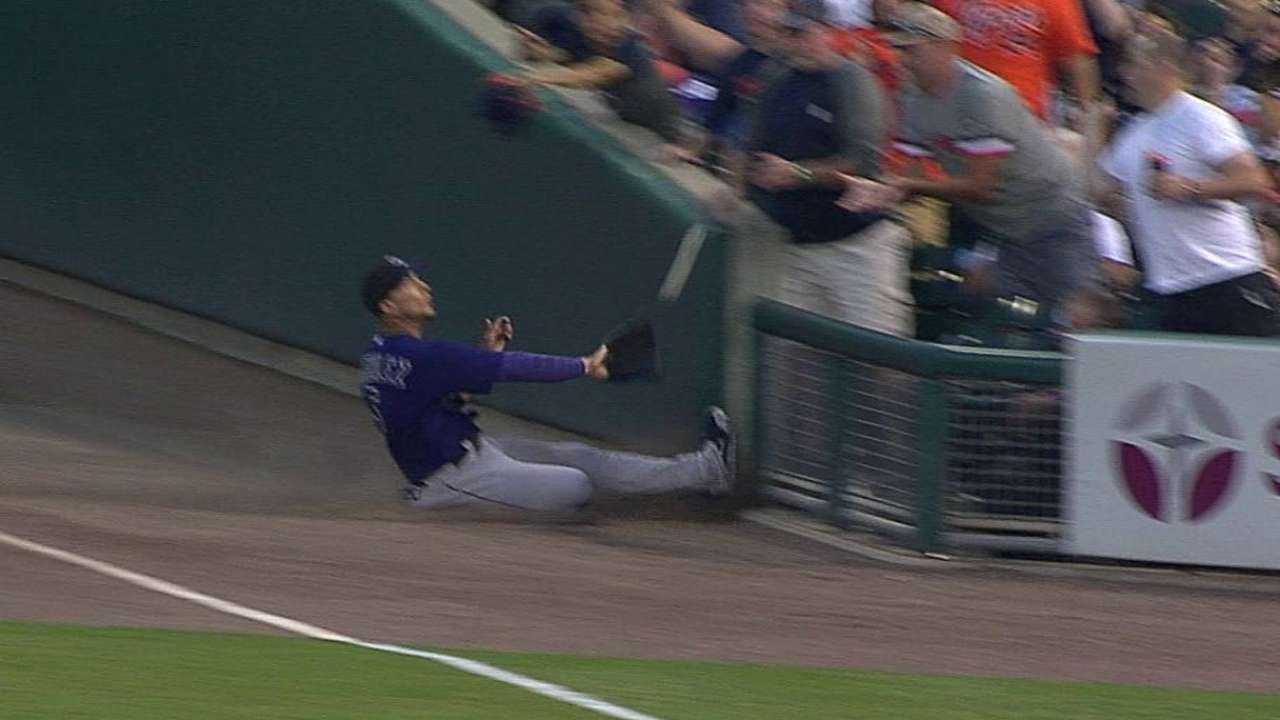 DETROIT -- Carlos Gonzalez was out of the Rockies' lineup Saturday night after reinjuring his right ankle on a spectacular sliding catch in foul territory on Friday.
According to manager Walt Weiss, Gonzalez's condition is "better than we thought he would be."
A decision on whether Gonzalez will need a disabled-list stint will come in the next day or two, Weiss said. But, he added, "He's made enough improvement to give us hope that we won't have to DL him."
Gonzalez said, "I don't think it's necessary," when asked if he'll require a trip to the disabled list.
The two-time All-Star couldn't hide his frustration when talking about the injuries that have plagued his year. He had surgery to remove a cell tumor on his hand and has also battled tendinitis. Last weekend, he missed two starts because of an ankle sprain.
"I can't catch a break," he said. "It's been tough, just one thing after another. … If I survive this year, I can go to war. I don't think it can get any worse than this."
Gonzalez has missed 44 of the club's 110 games this season.
Matt Slovin is an associate reporter for MLB.com. This story was not subject to the approval of Major League Baseball or its clubs.