CarGo pinch-hits in loss to Cubs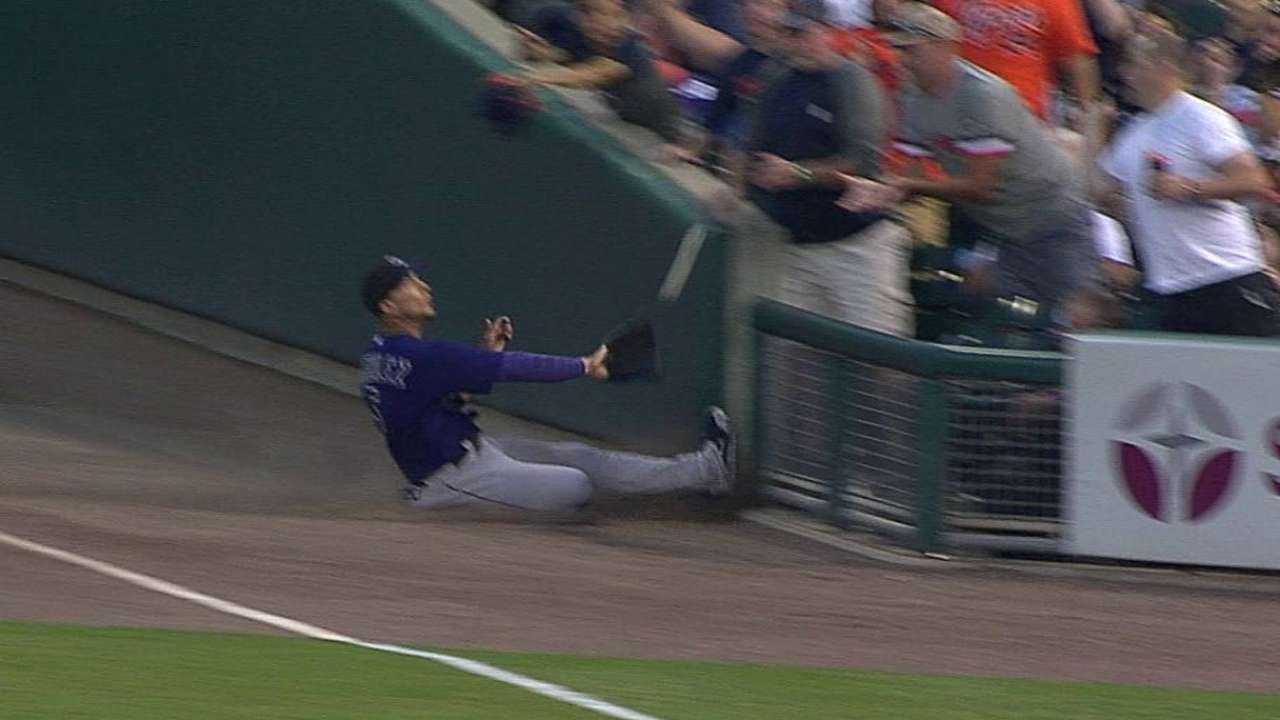 DENVER -- While Carlos Gonzalez hasn't been able to catch many breaks this season, he does appear to have dodged a bullet with his right ankle injury.
Gonzalez was out of the starting lineup for the third straight game Tuesday, but he did pinch-hit, drawing a walk in the ninth inning in the Rockies' 6-5 loss in the opener against the Cubs.
Manager Walt Weiss said he will "probably" be back starting in right field Wednesday.
After injuring his ankle on a highlight-worthy sliding catch in foul territory Friday in Detroit, Weiss thought Gonzalez could miss an extended amount of time. Now, the surprising amount of progress he's made has ensured a stint on the disabled list won't be necessary.
"He's [someone] who I thought was going to be a possible DL situation," Weiss. "But he's made a lot of improvement and I want to give him a day to do some baseball activity."
More than anything, though, Weiss is just hoping Gonzalez can now avoid these minor bumps and bruises long enough to find his groove at the plate.
Since returning from finger surgery on July 11, Gonzalez has hit .170 (9-for-53) with just three walks to 21 strikeouts. Considering he missed almost all of June with his nagging finger issues, Weiss isn't surprised he's been slow to come around.
"When you miss big chunks of time, it's very challenging in this game to jump back in midstream when guys have been playing every day," Weiss said. "There's a price that you pay, usually in performance -- at least for a while -- to get caught up to the speed of the game and find that rhythm and timing again."
Before Saturday's injury, he's also battled another ankle injury along with his chronic knee woes since rejoining the Rockies. That hasn't stopped him from flashing his five-tool abilities at times, yet as Weiss knows, it's about being able to string some success together.
"Obviously he's supremely talented," Weiss said. "He could probably take six months off and hit a ball 450 feet, but the consistency of doing it is what is affected."
Through 66 games this season, Gonzalez is batting a career-worst .237 (59-for-249) with 10 home runs and 36 RBIs.
Cody Ulm is an associate reporter for MLB.com. This story was not subject to the approval of Major League Baseball or its clubs.