Anderson placed on 15-day DL with back strain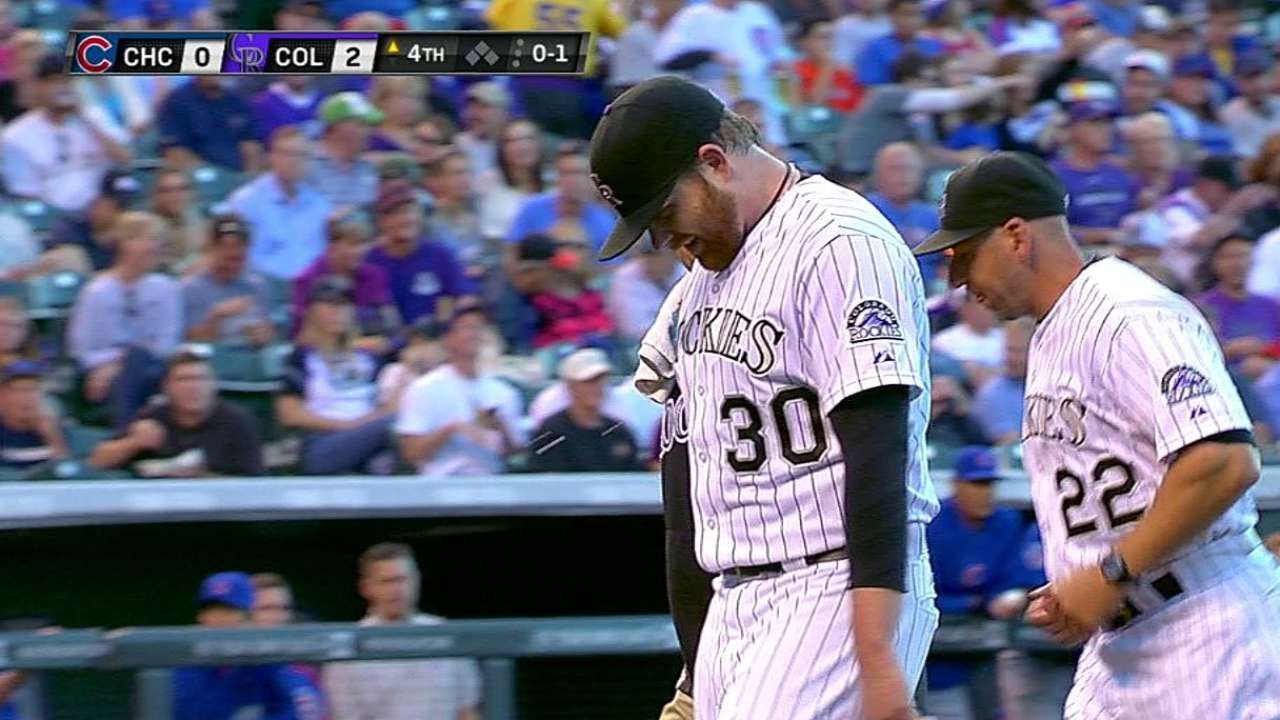 DENVER -- Each time the Rockies have begun to show a glimmer of health this season, a serious injury has been right around the corner to provide a crippling reality check.
Wednesday was no different either as the Rockies placed left-hander Brett Anderson on the 15-day disabled list with a lower back strain on the same day they activated right-hander Jordan Lyles (fractured non-pitching hand) to make his first start in over two months.
Anderson's injury occurred after he threw strike one to Arismendy Alcantara to start the fourth inning Tuesday. He was promptly pulled following a brief visit with the trainer and manager Walt Weiss didn't sound too optimistic about his outlook after the Rockies 6-5, 12-inning loss.
Anderson wasn't available postgame and also received treatment Wednesday. But Weiss' tune changed a bit after checking in with him.
"He's doing a little better today," Weiss said. "Hopefully he gets this over this soon, but with a back you never know. We're going to run some tests. He's walking today. Last night, he has having a hard time even walking."
Left-hander Franklin Morales, who was recently moved to back to the Rockies bullpen in anticipation of Lyles' return, took over for Anderson Tuesday and is the "most likely" candidate to fill his starting spot, according to Weiss.
Morales limited the Cubs to two hits and one run in three innings of relief Tuesday but owns a 5.08 ERA over 106 1/3 innings this season.
Anderson was in the midst of a one-hitter when the injury occurred. And since returning from the broken finger that cost him three months, Anderson had been the Rockies most dominant starter, compiling a 2.54 ERA and 24 strikeouts through five starts.
But just like the theme of the rest of his career, Anderson can't seem to catch a break, as he's only been able to give the Rockies 43 1/3 innings since being acquired from the Athletics last offseason.
"He's just frustrated," Weiss said of Anderson, who hasn't topped 100 innings since 2010. "He's had to deal with some freakish injuries the last couple years. Having to deal with a broken foot, a broken hand and now his back, it's a little out of the ordinary."
Cody Ulm is an associate reporter for MLB.com. This story was not subject to the approval of Major League Baseball or its clubs.