Tulo, Anderson undergo successful surgeries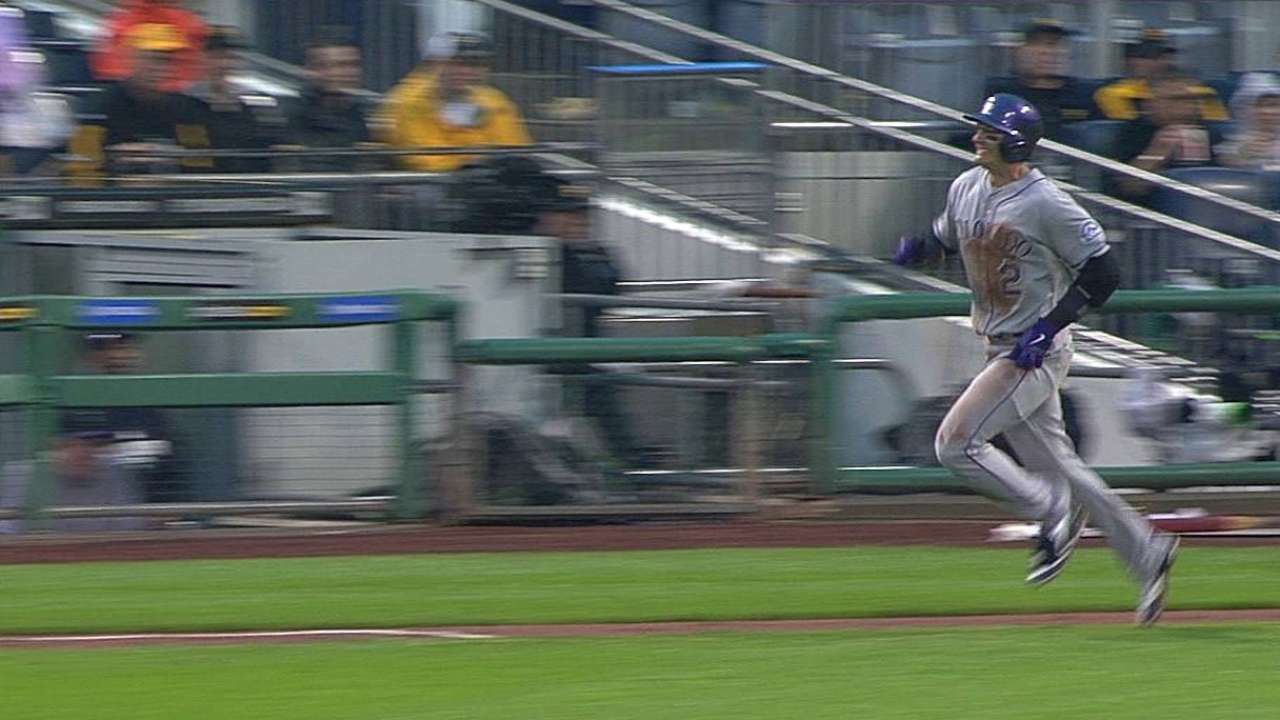 DENVER -- The Rockies announced that shortstop Troy Tulowitzki's season-ending surgery on his left hip was successful Friday.
Dr. Marc Philippon performed the arthroscopic operation in Vail, Colo. and found nothing unexpected as he went in to repair Tulowitzki's left labrum.
"It sounds like things went well," manager Walt Weiss said. "He's recovering and the doctor felt like he took care of whatever he had to take care of in there."
Tulowitzki is now looking at five months of recovery but is fully expected to be ready for the start of Spring Training next season.
Tulowitzki was in the midst of an MVP-caliber campaign when he suffered a left hip flexor strain on July 19. Through 91 games, Tulowitzki was batting .340 with a .432 on-base percentage and a .603 slugging percentage.
Entering Friday, Tulowtizki is still tied for the fourth most home runs in the National League at 21. But by the time this season is over, the 2014 Home Run Derby captain will have missed a total of 222 regular-season games dating back to the beginning of the 2012 season.
Most of his injuries have been to his lower body. Tulowitzki is hoping this procedure finally elevates some of the stress in his legs stemming from his torn left quadriceps injury in 2008.
"I'm looking forward to getting back and playing the game I love," Tulowitzki said Wednesday. "I will do everything I can to perform at a high level for the rest of my career. This should answer a lot of the leg issues I have had in my past."
Weiss also confirmed that Brett Anderson's back surgery in Phoenix Thursday was successful as well.
"Anderson is doing well too," Weiss. "His surgery and that injury was pretty straightforward. Everything went well and he should make a full recovery."
Dr. Chris Yeung performed the operation to repair a disk in Anderson's lower back. Like Tulowitzki, Anderson has been slated for a five-month recovery timetable and should be ready for Spring Training.
Anderson only made eight starts for the Rockies after being acquired over the winter from the Athletics.
While he was on the mound, Anderson flashed promise with a 2.91 ERA and 29 strikeouts compared with 13 walks over 43 1/3 innings. But the fact that Anderson hasn't topped 100 innings since 2010 will surely come into play as the Rockies decide whether or not to pick up his $12 million club option for next season.
Cody Ulm is an associate reporter for MLB.com. This story was not subject to the approval of Major League Baseball or its clubs.