Morneau, LeMahieu nursing injuries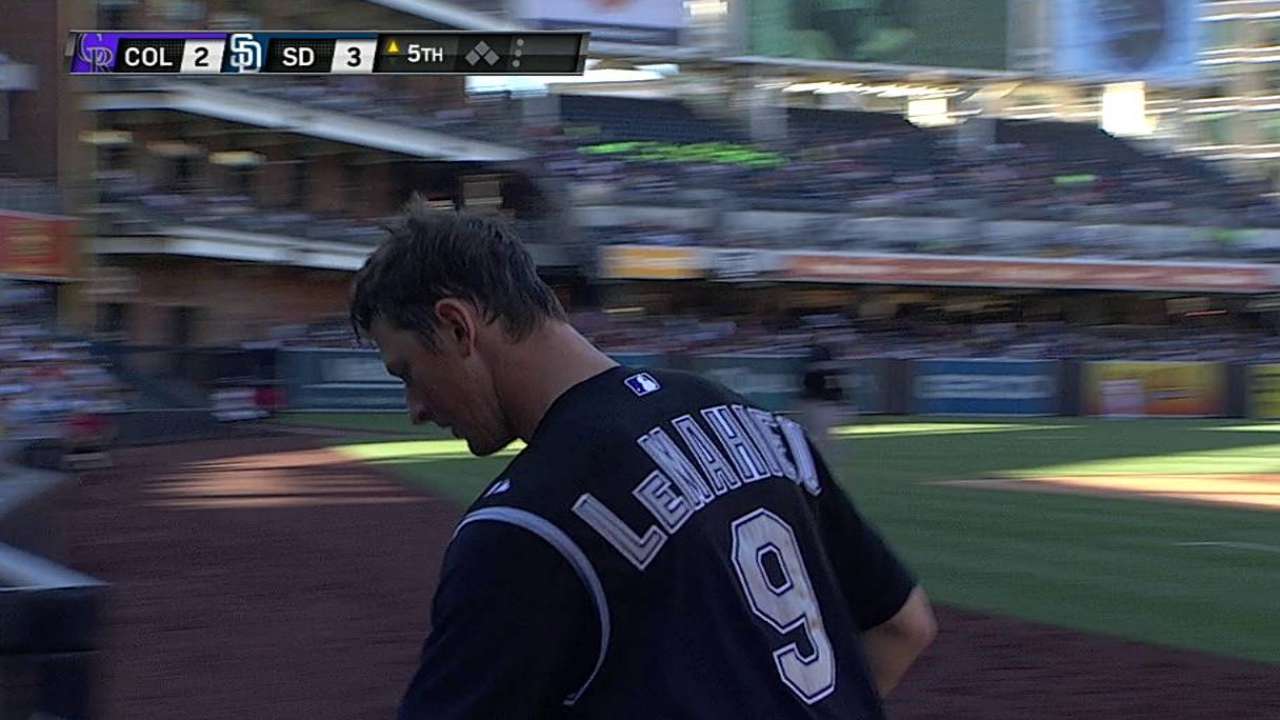 DENVER -- Rockies first baseman Justin Morneau was a late scratch for Saturday's matchup against the Reds, which was postponed due to a broken water main. The team announced before the game that Morneau is dealing with a stiff neck.
He was to join second baseman DJ LeMahieu on the bench, who has a sore ankle stemming from Ramon Santiago's takeout slide at second in the fourth inning of Friday's 3-2 loss to the Reds.
Making his first start since fracturing his left shoulder on June 5, Michael Cuddyer was to move from right field to first to replace Morneau. Likewise, Charlie Blackmon was going to shift from center to right and Drew Stubbs would have gotten the start in center.
LeMahieu remained in Friday's game after being rough up on Santiago's slide but Charlie Culberson was going to start in his place Saturday.
Manager Walt Weiss said he might keep LeMahieu out of the lineup Sunday as well to give him three days of rest including Monday's off-day.
"Maybe if he's still a little sore tomorrow that's not a bad way to go," Weiss said. "Knowing DJ, he'll come in tomorrow and say he's 100 percent."
If he decides to go that route, Weiss will be hoping the extended time off will help LeMahieu, who is batting .190 (16-for-91) with 26 strikeouts over the last four weeks, turn a corner.
"I like to pick spots sometimes when you see guys get beat up a little by the game to try and give them a breather," Weiss said. "It doesn't hurt when you're struggling a little bit. Sometimes, it just takes watching the game from the bench to realize it's not as hard as you're making it. I remember that as a player, sometimes it simplified the game for me when I got to watch and decide."
Thomas Harding is a reporter for MLB.com. Follow him on Twitter @harding_at_mlb.Cody Ulm is an associate reporter for MLB.com. This story was not subject to the approval of Major League Baseball or its clubs.