LeMahieu admits changing too much during slump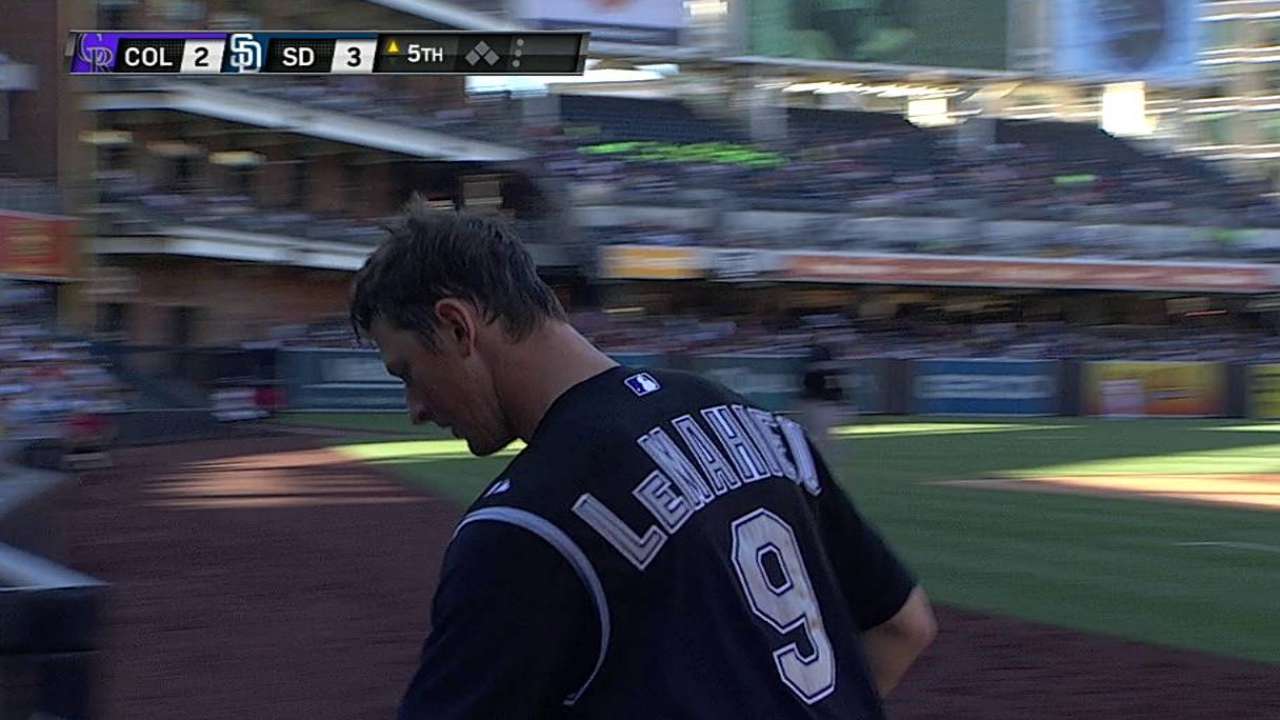 DENVER -- Rockies second baseman DJ LeMahieu's talks with himself were interesting over the last two weeks, as he slipped into a hitting slump he couldn't explain.
"I talked to myself, good and bad," LeMahieu said. "I tried both approaches. Something was obviously wrong. It's one of those things where when you're in, you think you're never going to get out of it."
LeMahieu was 4-for-61 before delivering hits in his first three at-bats and finishing 3-for-4 in Friday night's 13-5 loss to the Marlins at Coors Field.
"I've lost a lot of sleep the last two weeks, that's for sure," LeMahieu said. "Hopefully I can continue it."
If anything, the slump showed that even the most consistent of players can have one. LeMahieu was hitting .291 through July 28. He went into Saturday night's game against the Marlins at .260. The work ethic didn't change. He's not sure exactly what went wrong, but he believes he overreacted.
"I switched bats all the time and switched batting gloves," LeMahieu said. "I'm usually a pretty consistent player and I don't change too much, but I found myself changing quite a bit. That might have had something to do with it."
LeMahieu said his bats and gloves aren't much different. But he clicked Friday after studying tape and getting a feel in the batting cage.
"First at-bat I got a hit, and it gave me a little more confidence in the next three at-bats," LeMahieu said. "I knew eventually I was going to get out of it, but it took me a little longer than I thought. I'll continue to work hard in the cage. Just because I got three hits doesn't mean I'm going to continue."
Thomas Harding is a reporter for MLB.com. Read his blog, Hardball in the Rockies, and follow him on Twitter @harding_at_mlb. This story was not subject to the approval of Major League Baseball or its clubs.