Rosario remains out; McKenry starts vs. Giants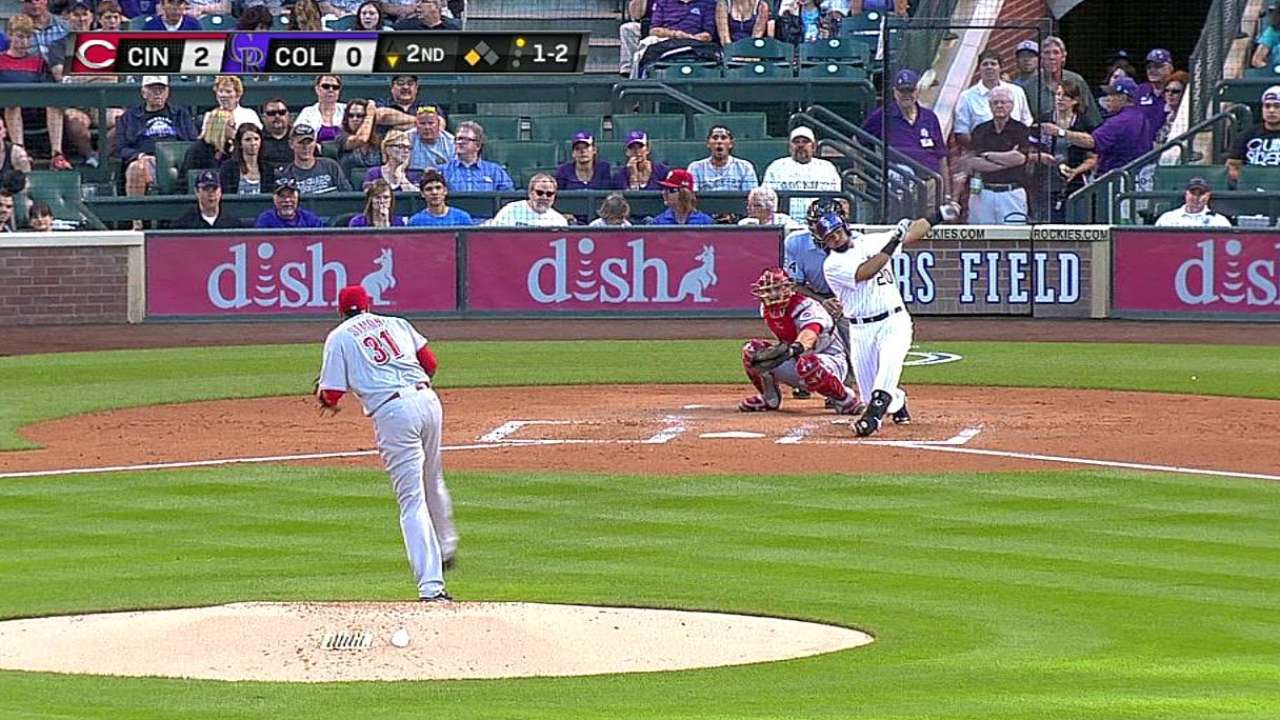 SAN FRANCISCO -- The Rockies were hopeful that Wilin Rosario would be able to return to the starting lineup against the Giants at AT&T Park on Monday night, but the catcher's left wrist injury kept him out for a third straight start.
"It's not easy to play with this," Rosario said. "It was my hand, the one that holds the glove and everything. ... When I'm catching I don't feel that bad. It's when I try to swing. I swing hard and I think that's one of the big reasons."
Rosario, who's batting .248/.289/.399 with 10 homers and 43 RBIs this year, also missed some action in April due to a left wrist injury but said it's not as serious this time. He's hoping to return to the starting lineup during the four-game set in San Francisco, while manager Walt Weiss said Rosario was available as a pinch-hitter Monday if needed.
Mike McKenry earned his third straight start Monday, following an impressive weekend when he caught 13 innings Saturday and then hit a homer in his first at-bat Sunday. McKenry, 29, entered the series with a .339/.424/.541 slash line in 125 plate appearances.
"McKenry's done a great job for us since he's been with us," Weiss said. "Swinging the bat really well. Brings a good feel for the game back there with our pitchers. He helps our pitchers get through the outing and gives them a lot of good information. It's been good for us."
McKenry has also performed well at AT&T Park this season, recording a hit in each of his team's three contests in June against the Giants, when the Rockies left town with a sweep. It's been something special to McKenry, who followed the Giants as a youngster despite growing up in Tennessee.
"One of my first Little League teams was the Giants and you know how that is," McKenry said. "You get that first hat. I remember I got hit in the face and had a bloodstain all over the hat. My parents were, like, 'We need to get you a new hat.' I'm, like, 'No way, this is my hat.' I think I had it all the way up through high school. I couldn't let go of the hat."
Alex Espinoza is a contributor to MLB.com. This story was not subject to the approval of Major League Baseball or its clubs.