Rockies shining at getting double plays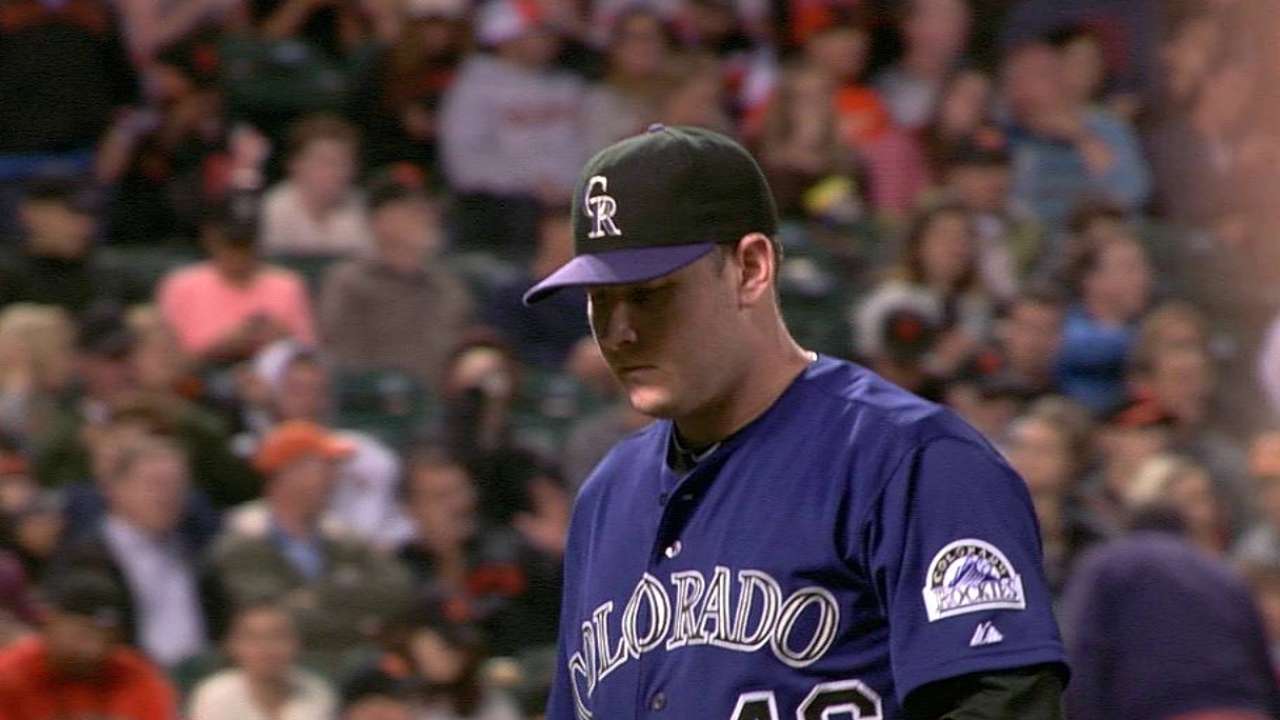 SAN FRANCISCO -- When it comes to turning two, there's been no better team in baseball than the Rockies.
The team's stellar defense was on display in Monday night's 3-2 win over the Giants, as Colorado matched its season high by turning four double plays to bring its total to a Major League-best 138.
"Any time a pitcher can make a pitch and get you a double play, it gives the team momentum and puts you in a good spot even if it's only two outs," shortstop Josh Rutledge said. "It's great that pitchers get rewarded for making a good pitch. That's one of the big things we've been working on since Spring Training because it gives you a certain level of comfort no matter who's there. I feel like we work on that as much as we do ground balls. It's paid off."
Manager Walt Weiss, who was a fine defensive shortstop during his 14-year playing career, attributed much of the team's defensive success to the work of third-base coach Stu Cole. Following Monday's victory, Weiss also praised the pitching staff for its ability to induce ground balls when needed.
But the statistic also speaks to the team's infield defense, especially on the left side. Reigning Gold Glover Nolan Arenado ranks first among National League third basemen in double plays (30) despite missing about six weeks due to injury, while Rutledge has filled in nicely for Troy Tulowitzki since he went out for the year.
"I think he's looking a lot more comfortable defensively," Weiss said of Rutledge. "He looks smooth to me out there right now. He's going left to right, finishing plays. It looks like there's a level of comfort right now that we're seeing that maybe it took him a little bit of time to get there."
Alex Espinoza is a contributor to MLB.com. Cody Ulm is an associate reporter for MLB.com.
This story was not subject to the approval of Major League Baseball or its clubs.