Morneau in rare company for Canadians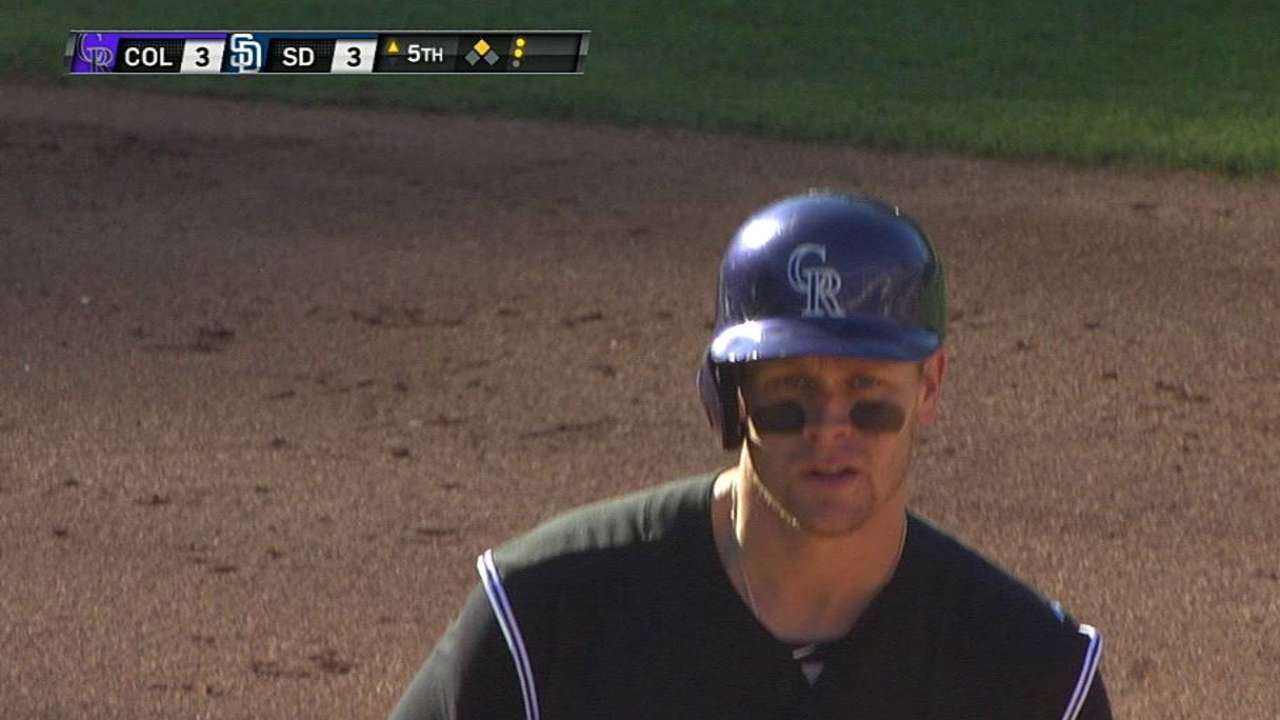 SAN FRANCISCO -- With a pair of singles in Monday night's 3-2 victory over the Giants, Justin Morneau jumped into second place on the all-time hits list for Canadian-born players.
The veteran first baseman entered play Tuesday with 1,468 career hits, one more than 19th-century ballplayer George Wood. But even after adding a double in Tuesday's 3-0 loss to the Giants, he still needs 691 more hits to match the all-time leader and former Rockies great Larry Walker.
"Any time you're second to him in anything, it's special," Morneau said. "Especially being a Canadian guy that I looked up to as a young guy. It's pretty cool, but I've got a long way to go."
So as Morneau was developing as a prep player and Walker was forging his career that included a 1997 MVP Award, Morneau identified with Walker closely. Morneau always had respect for other Canadians like Hall of Fame pitcher Fergie Jenkins, but then there was Walker, another left-handed slugger from British Columbia.
"He was the guy for us growing up who really let us know that we could play in the big leagues, and let us know we can do well," Morneau said.
The Canadian duo has formed a relationship over the years. Walker used to send Morneau bats and has coached him in the World Baseball Classic, and the two share an agent. Morneau also fondly remembers making his Major League debut in 2003 against Walker and the Rockies.
It's no coincidence that Morneau has worn the No. 33 since his high school baseball and hockey days.
"Kind of surreal to think sometimes that we're playing for the same franchise wearing the same number," Morneau said. "Not too many people get to do that. I like to compare it to everyone who grew up and played basketball and watched Michael Jordan and wanted to wear No. 23. For me it was the same kind of thing for baseball."
Alex Espinoza is a contributor to MLB.com. Cody Ulm is an associate reporter for MLB.com.
This story was not subject to the approval of Major League Baseball or its clubs.