De La Rosa to make next start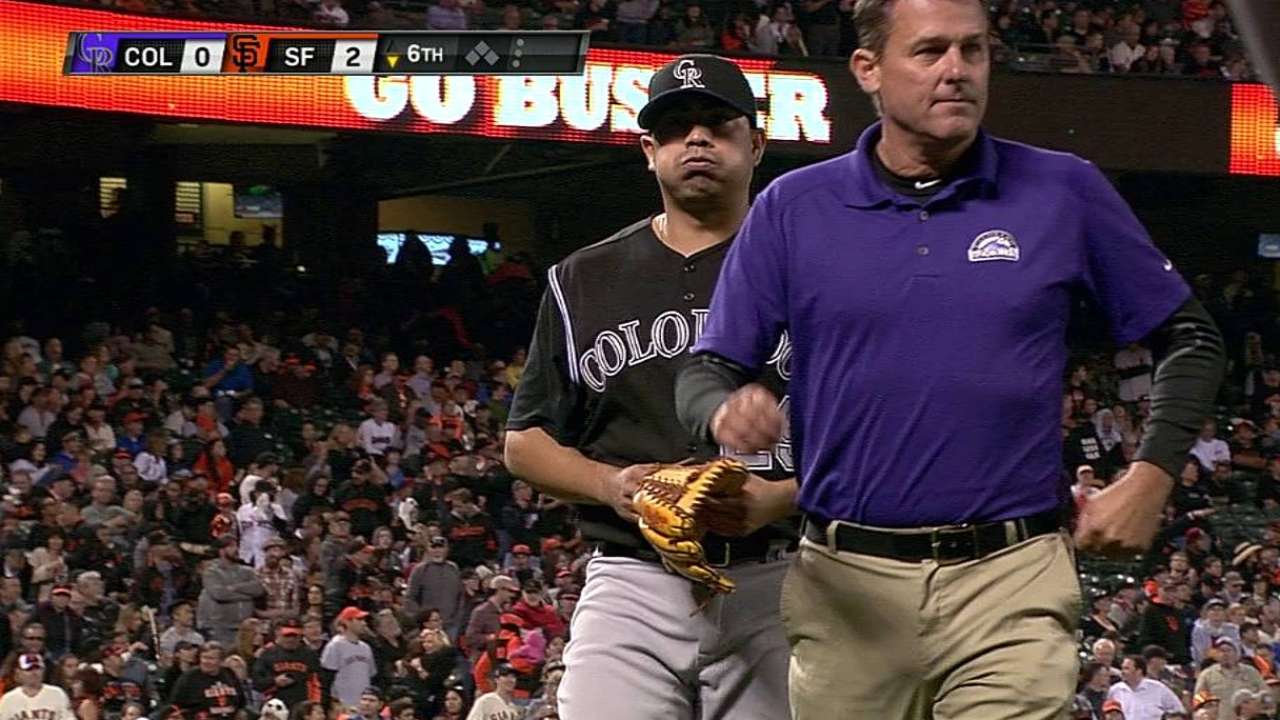 SAN FRANCISCO -- Jorge De La Rosa won't miss his next scheduled start, manager Walt Weiss confirmed before Wednesday night's game.
"His thumb is just bruised, so I don't think his next start is in jeopardy," Weiss said.
De La Rosa left Tuesday night's 3-0 loss to the Giants in the bottom of the sixth inning with a left thumb contusion after giving up a two-run homer to catcher Buster Posey. De La Rosa was seen shaking his hand after fouling off a pitch during his sixth inning at-bat.
"My thumb was really, really numb," De La Rosa said Tuesday. "I don't like to make excuses, but you can't pitch with that thing. I made that mistake for Posey and paid for it."
De La Rosa said it's similar to the thumb pain that caused him to miss the final two weeks of the 2013 season.
Ryan Hood is an associate reporter for MLB.com. This story was not subject to the approval of Major League Baseball or its clubs.