Anderson named Texas League Pitcher of the Year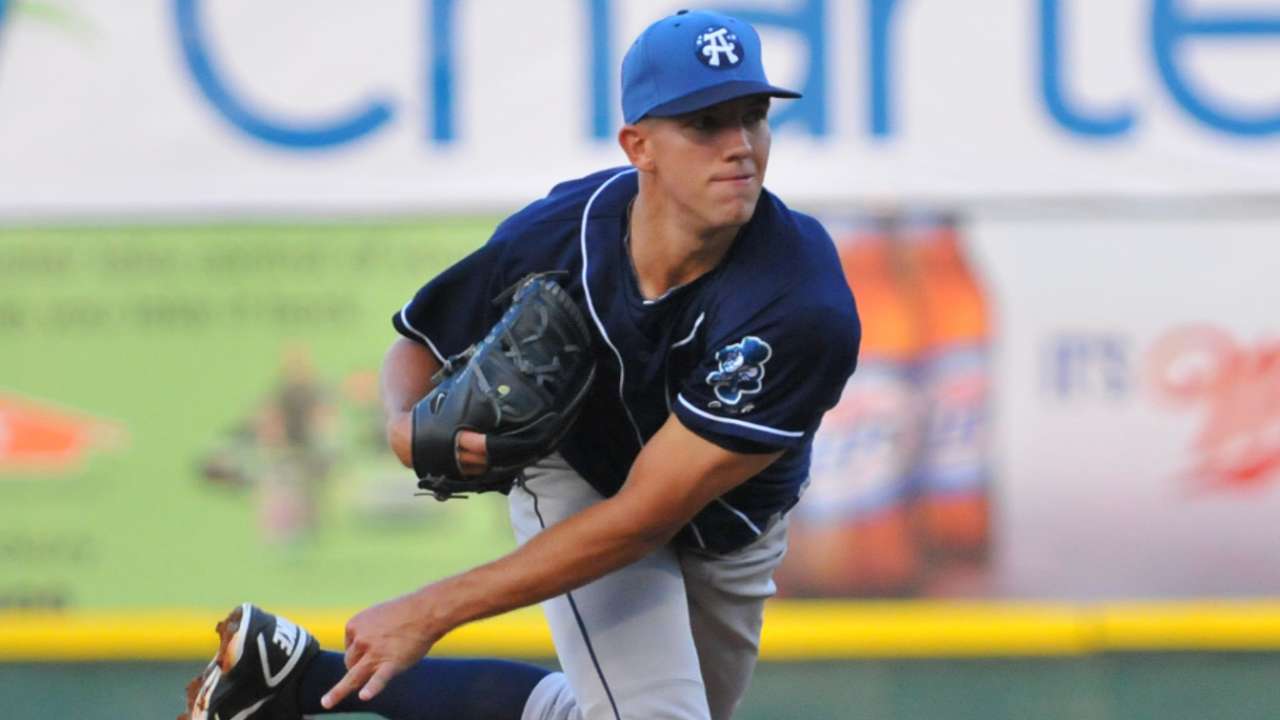 PHOENIX -- Rockies Minor League pitcher Tyler Anderson was named the Texas League's Pitcher of the Year on Thursday.
Anderson, the Rockies' No. 12 prospect, finished his season with Double-A Tulsa with a 6-4 record, a 2.08 ERA and 100 strikeouts in 112 1/3 innings pitched.
The 24-year-old Anderson led the circuit in ERA for pitchers with more than 15 starts and posted a 1.15 WHIP in his 22 outings. In 11 second-half starts, he was even better, posting a 1.66 ERA in 11 games.
Anderson missed Spring Training this season due to injury but got an invite to camp in 2013, when manager Walt Weiss got a chance to see him pitch.
"I've seen him enough to have a decent feel for who he is and what he does," Weiss said. "He obviously went out and had a tremendous season this year. [He is a] very good competitor. He's shown me the ability to pitch and shown that he has a feel for pitching.
"I think his velocity was up this year, so Tyler's in a good place."
Adam Lichtenstein is an associate reporter for MLB.com. This story was not subject to the approval of Major League Baseball or its clubs.