Rox hope Brothers can finish season strong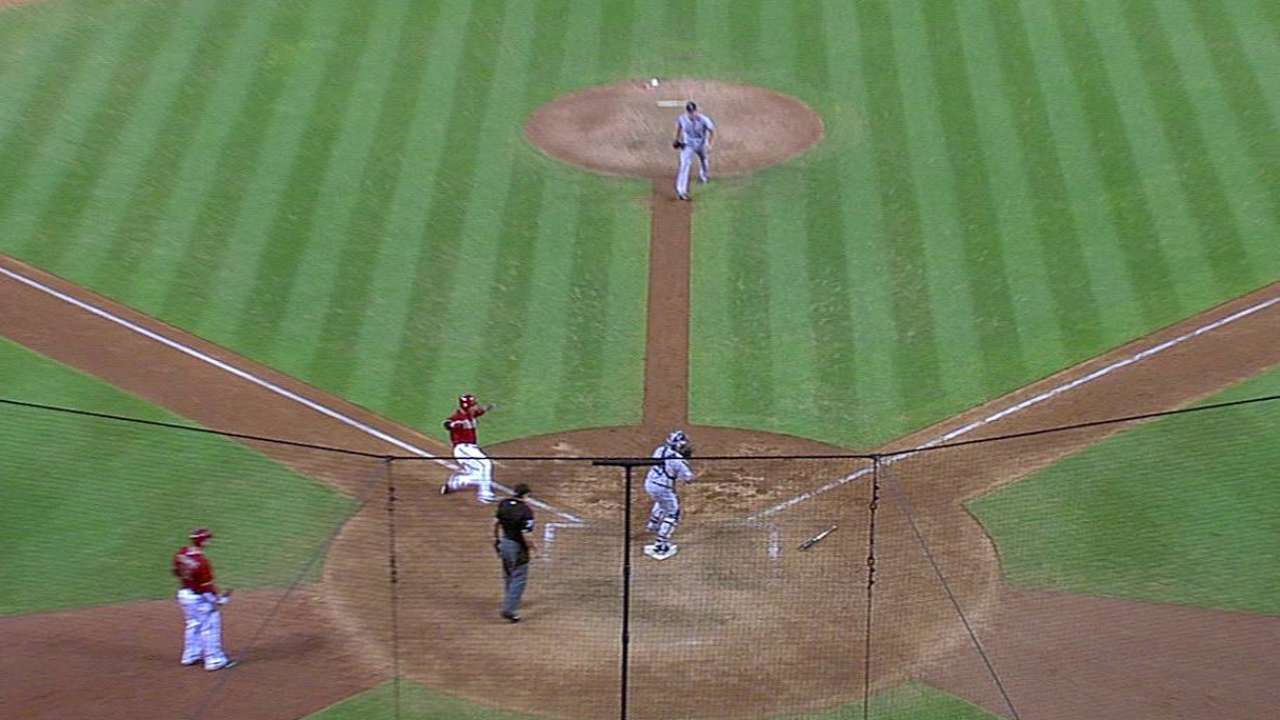 PHOENIX -- Rockies reliever Rex Brothers has struggled this season, but no team has tormented him as much as the D-backs.
In eight outings against them entering Saturday, Brothers has pitched 5 2/3 innings and given up 13 earned runs for a 20.65 ERA.
His outing in Friday's 5-2 loss might have been his worst.
Brothers faced only three batters, walking all three of them. Against David Peralta, the last batter he faced, he threw four pitches in the dirt and walked him after getting ahead 0-2.
After Brothers was removed, D-backs rookie Jake Lamb hit what proved to be the game-winning grand slam. Three of those runs were charged to Brothers.
Rockies manager Walt Weiss said he wants to take some pressure off Brothers, but it's especially tough because of Brothers' role in the bullpen.
"The toughest thing this year for Rex is with Boone Logan being down a lot this year, Franklin Morales, who was supposed to be in the 'pen, spending most of the year in the starting rotation, Rex was the lone lefty out there," Weiss said. "He bore the brunt of the load.
"When guys are struggling, I always look for opportunities to ease them along. Maybe get them out of the fire a little bit. … But it's been harder to do that with Rex because he's the one left-hander out there."
Weiss reiterated that control has been the biggest issue for Brothers this season. The left-hander has averaged 6.8 walks per nine innings.
"The command has not been great for him," Weiss said. "It's been a struggle for him."
But with another month left to play, Weiss isn't anywhere near giving up on Brothers, who had otherwise been a dominant reliever. In 195 games in his first three seasons, Brothers had a 2.82 ERA and averaged 11.2 strikeouts per nine innings.
"He's had a tough year, and it looked like he might turn the corner the last two times out … and that's been the case from time to time this year, where it looks like, 'OK, here he goes,'" Weiss said.
"The game plan is really just to make sure Rex finishes strong and we have the Rex Brothers that we know for next year."
Adam Lichtenstein is an associate reporter for MLB.com. This story was not subject to the approval of Major League Baseball or its clubs.