Bettis misses Triple-A start with sore shoulder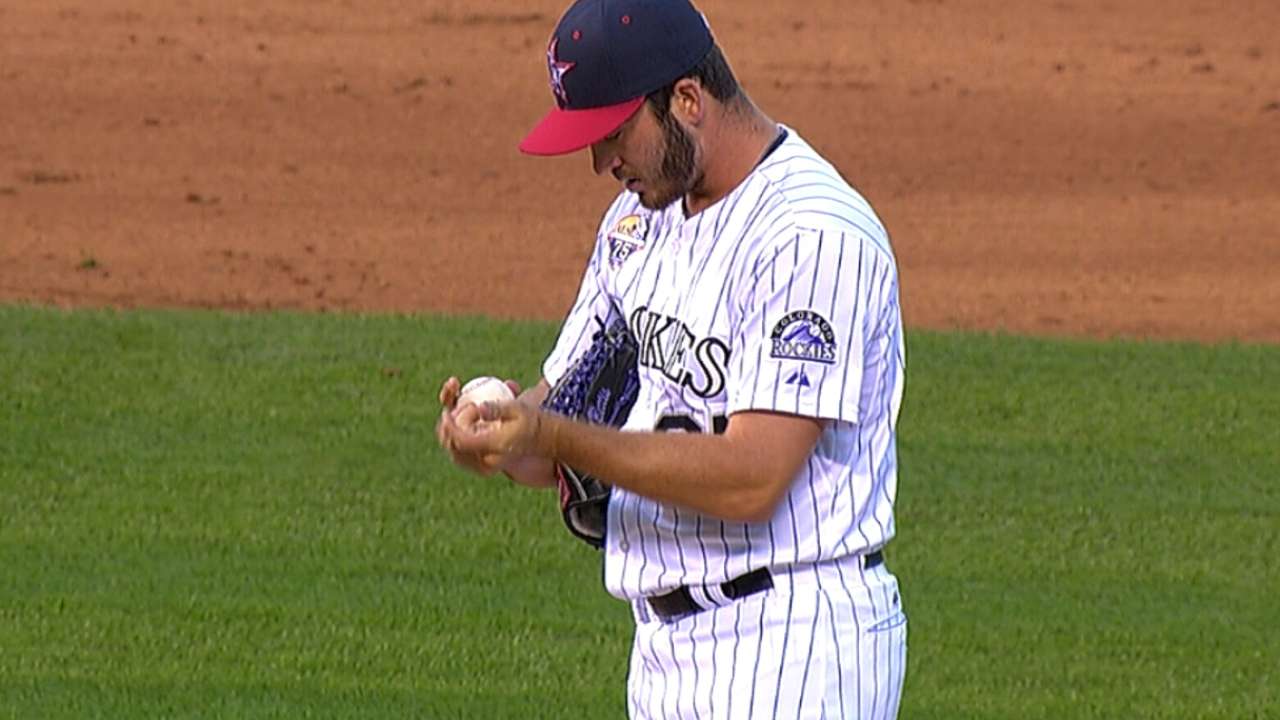 DENVER -- When right-hander Chad Bettis was scratched from his scheduled start with Triple-A Colorado Springs on Monday, most assumed he was on his way to join the Rockies on the day rosters expanded. As it turns out, Bettis' unavailability was injury-related.
"He's got a tender shoulder," manager Walt Weiss said. "It's not out of the question that he could still show up here, but he's not making the start because he's got a sore shoulder."
Weiss didn't elaborate on how serious Bettis' injury was, but he hasn't been too sharp in either of his most recent outings.
When the Rockies optioned him to Triple-A in late July, the team began stretching him out to resume a starting role. But after he pitched eight innings of shutout baseball Aug. 16, it's been all downhill from there.
In his last two starts (8 2/3 innings), Bettis surrendered a combined 11 runs on 18 hits and six walks.
If the injury is minor, Bettis remains one of the top candidates to be called up in September for the Rockies. In 24 2/3 relief innings for the Rockies this season, he owns a 9.12 ERA and 13-to-10 strikeout-to-walk ratio.
Cody Ulm is an associate reporter for MLB.com. This story was not subject to the approval of Major League Baseball or its clubs.