Gray to sit out first round of Double-A playoffs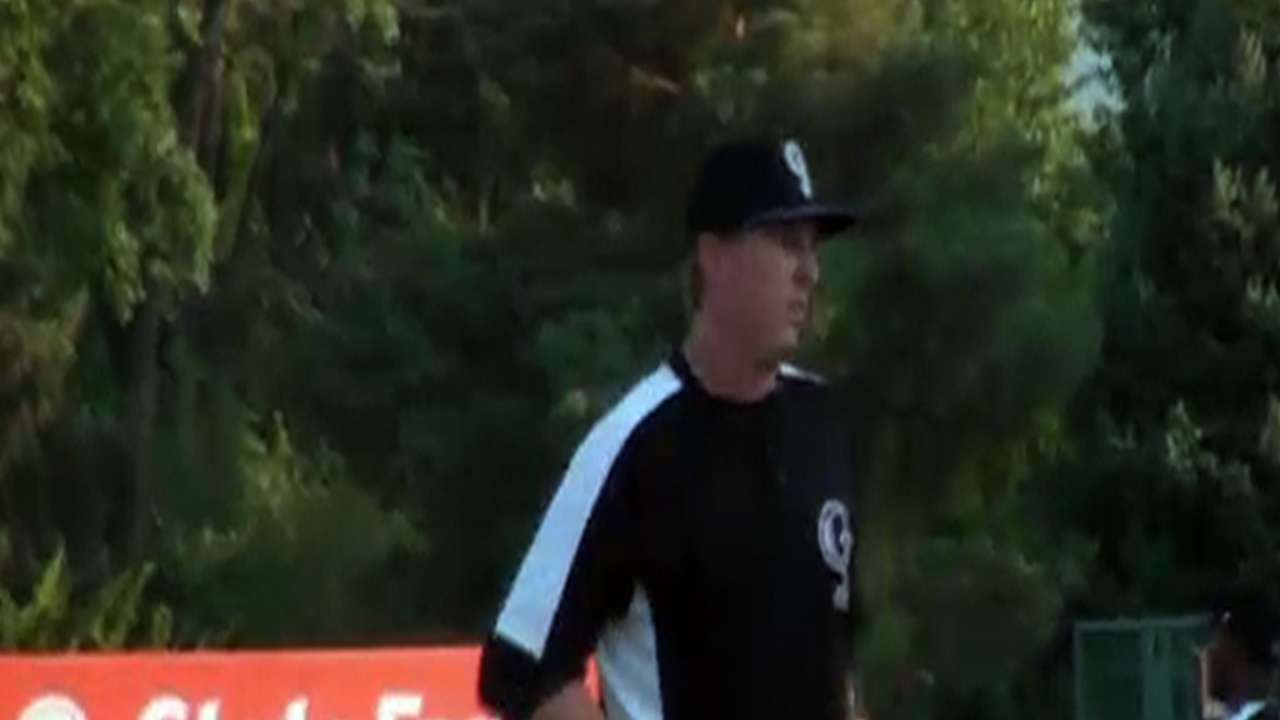 DENVER -- Rockies top prospect Jon Gray is dealing with shoulder fatigue and will not pitch in the first round of the Double-A Texas League playoffs. The news was first reported by The Denver Post.
The move is precautionary and Gray has an outside chance of pitching for Tulsa if the Drillers were to advance to the next round. But considering the organization has decided to play it safe with the 22-year-old right-hander, he seems highly unlikely to be a September callup.
On Monday, manager Walt Weiss said the Rockies would make additional callups once some of their Minor League affiliates finished their playoff circuits. Weiss singled out Tulsa as one of the teams set to be plundered, but this news essentially ensures Gray will not be in the mix.
Gray, the No. 3 overall selection in 2013, has gone 10-5 with a 3.91 ERA in his first season at the Double-A level. In 124 1/3 innings pitched, Gray has struck out 113 batters. He has also seen his walk total climb to 41 after only issuing 16 free passes in 74 2/3 innings last season.
Rockies have played it safe with Gray's pitch count all season long, never once allowing him to toss 95 or more pitches in an outing. In fact, before August, the Rockies only allowed Gray to break the 90-pitch barrier in four of the 20 games in which he pitched.
After limiting Northwest Arkansas to just two hits and one run in seven innings on Aug. 2, Gray only lasted a total of 12 1/3 innings over his final three starts. In what could end up being final start of the season, Gray only went two innings, surrendering three runs on five hits.
Cody Ulm is an associate reporter for MLB.com. This story was not subject to the approval of Major League Baseball or its clubs.