Rockies, De La Rosa agree to two-year extension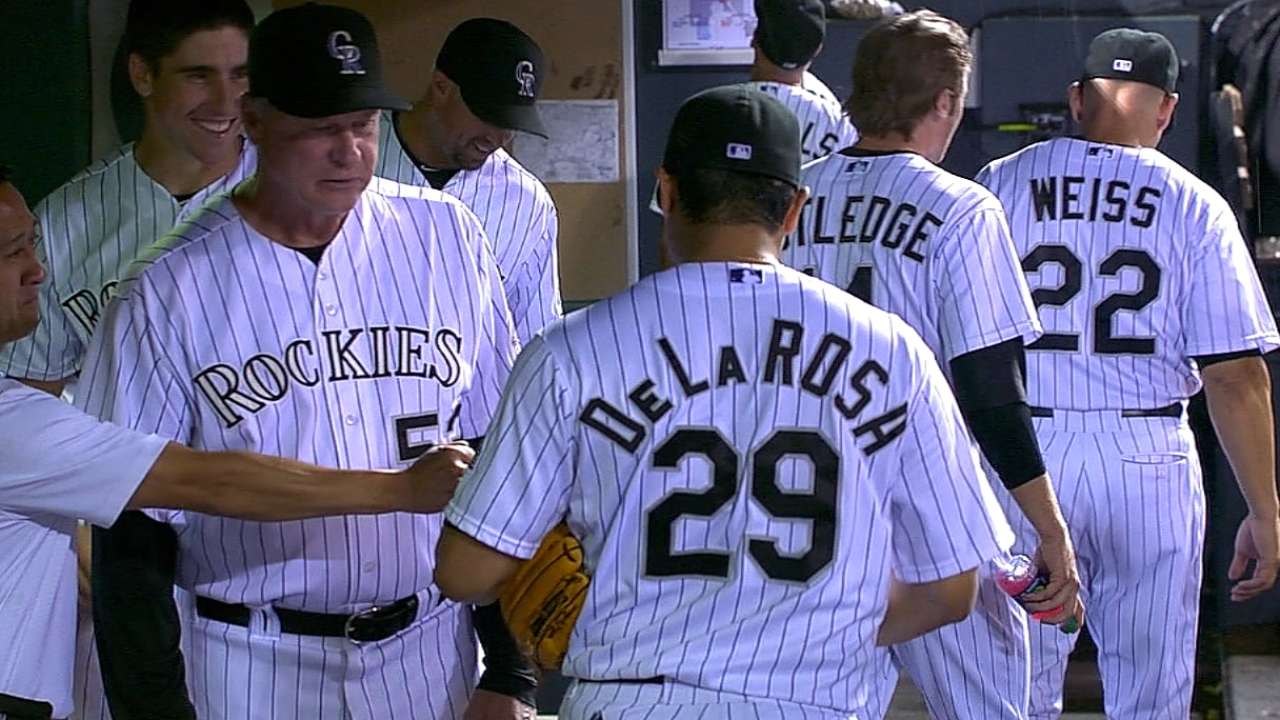 DENVER -- The Rockies announced Wednesday that they've agreed to a two-year contract extension with left-hander Jorge De La Rosa through the 2016 season. According to a Major League source, De La Rosa's extension is valued at a total of $25 million over the two years.
De La Rosa was in the final year of a four-year, $42.5 million deal with the Rockies. The final two years of De La Rosa's previous contract were both options each worth $11 million so the 33-year-old will be receiving a raise.
In 28 starts for the Rockies this season, De La Rosa has compiled a 13-10 record and a 4.26 ERA.
Where his real value lies is in his ability to succeed at high-altitude Coors Field.
De La Rosa has won nine of his 13 starts at home this season with a 3.19 ERA over 79 innings. His 44 career wins at Coors Field also rank as the most all time. De La Rosa's .759 winning percentage at home is also second-best among all active Major League pitchers since 2008.
Across seven seasons with the Rockies, De La Rosa owns a 68-44 record. Those 68 wins are the second-most in franchise history behind right-hander Aaron Cook's 72 despite Cook pitching in 477 2/3 more innings in a Rockies uniform.
Cody Ulm is an associate reporter for MLB.com.
This story was not subject to the approval of Major League Baseball or its clubs.